THE RUGGED GO ANYWHERE LIGHT
FOR PHOTO, VIDEO, DRONES, SAFETY & INSPECTIONS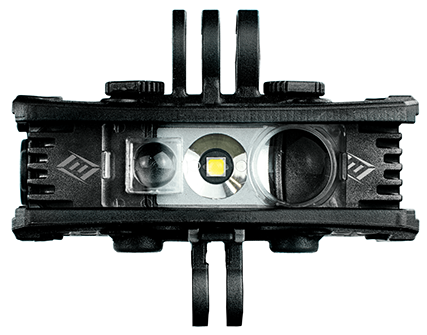 The Rugo™ is a rugged, go-anywhere light. Ideal for photography, video and public safety markets, this compact and powerful LED Light has the ability to be mounted to action cameras, including GoPro®, a DSLR, a drone, a tripod and many other devices.
Having four different intensities (70–700 Lumens) with three interchangeable lens settings (Tri-Lens™), makes it a powerful tool for action sports, photography, filming, but also for events like bridge inspections or situation assessments as well as for search and rescue.
The Rugo™ comes with a detachable Quick Swap™ Power Pack allowing the user to change out the battery pack for on-the-go, impromptu video or other application opportunities.
The RUGO™ mounted to a drone can provide a powerful tool for inspecting structures.
See how the RUGO mounted to a drone and the BT2 are used together as search tools for a fictional criminal chase.
A farmer uses a drone equipped with dual RUGO lights to inspect his farm for damage after a flash rain/wind storm.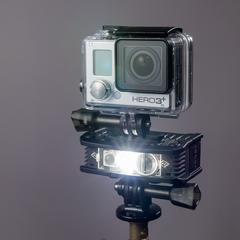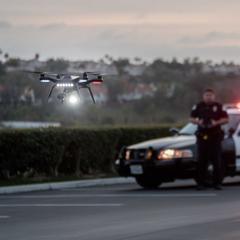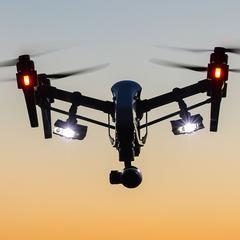 QUICK SWAP™ POWER PACK
Charge Multiple and swap out Power Packs quickly for extended use.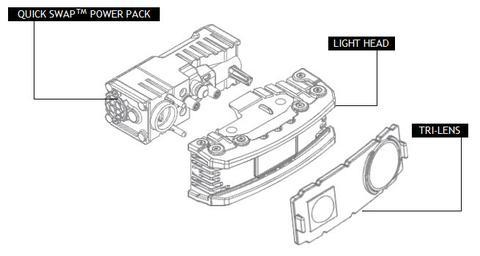 TRI-LENS™ TECHNOLOGY
Slide the lens from left to right and switch between Spot, Area or Flood light beams.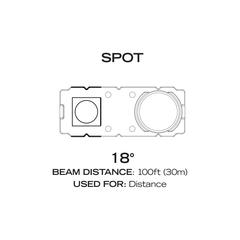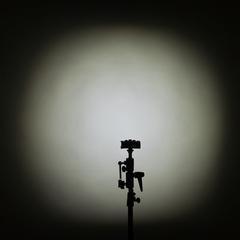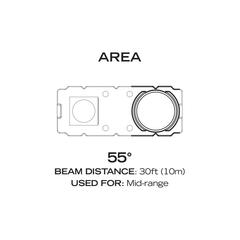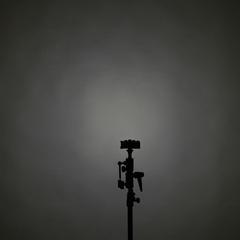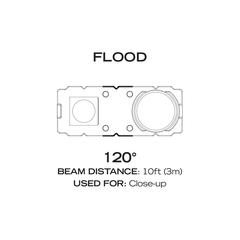 "The RUGO was a big hit on the LG shoot last week. The gaffer and key grip were very impressed with the design and output. They really like the three lenses." ~Peter Kreklow, Acme Lighting and Grip"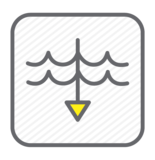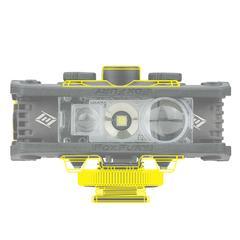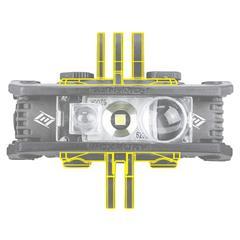 IN THE BOX:
RUGOTM Light, (2) Thumbscrews, (1) 1/4" - 20 and Cold-Shoe Mount, (1) Standard Mount with (2) knobs, USB Cord, USB wall Adaptor, Protective Bag