Shipping:
Policies & Information
*FREE Ground Shipping for Orders Over 99$
*Free UPS Ground Shipping on orders over $99 (tax not included) in the 48 contiguous states.
Offer valid on in-stock, web items only.
All orders will ship within 24 business hours.
Free shipping applies to the 48 contiguous states. For International Orders, please contact us at 760-945-4231 or email orders@foxfury.com
FoxFury reserves the right to choose the appropriate carrier and shipping method for the destination.
For USPS orders, please add one (1) additional business day for shipping. Shipping hours are M-F until 3PM PST
---
Approximate Transit Information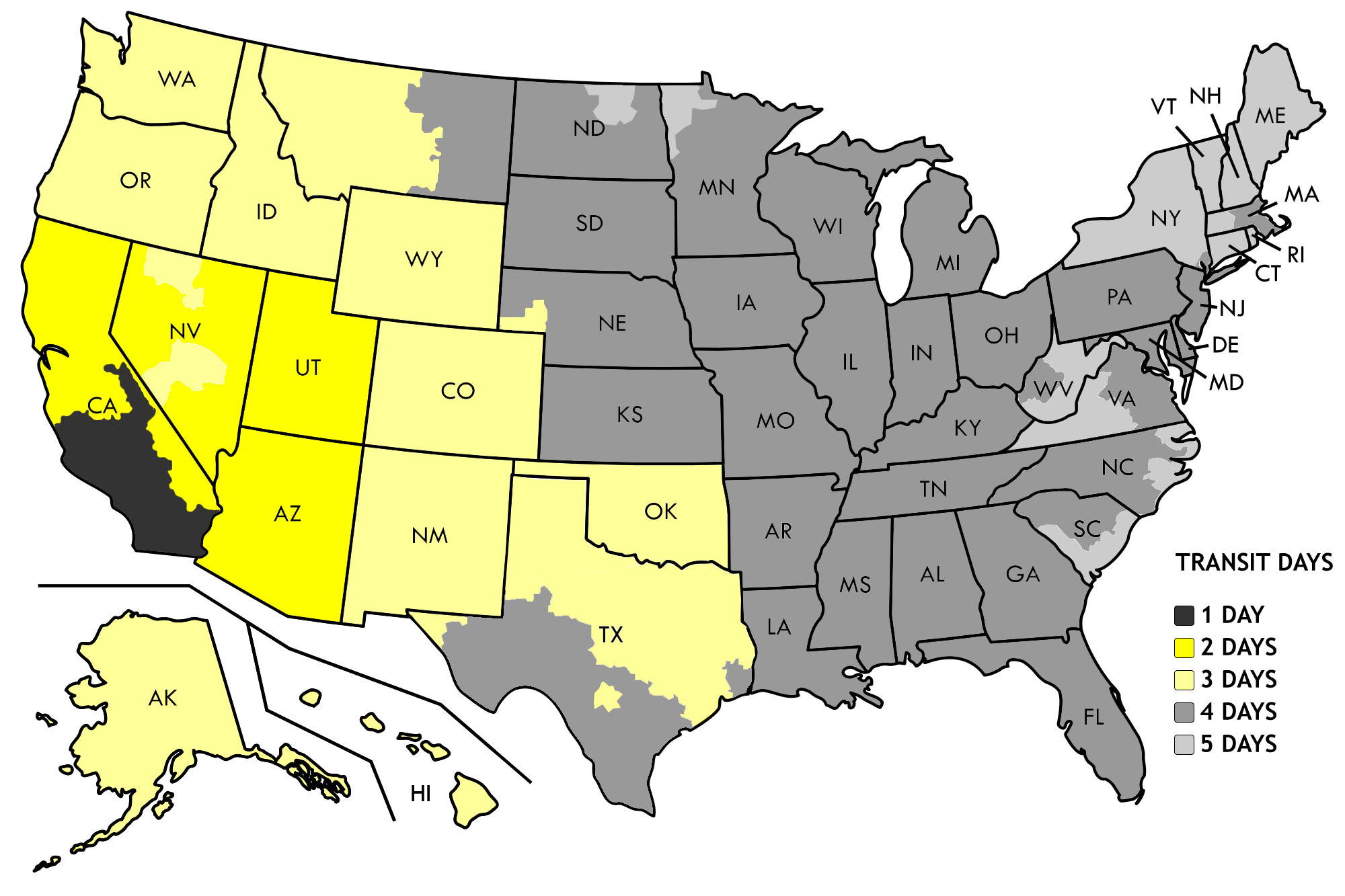 *Please note: Products are shipped from our Oceanside, California office. This map is a general representation of shipping transit days.
Delivery dates and times may differ.