FOXFURY STRATEGIC PARTNER
RYAN PENNINGTON
Jumpseat Training

Ryan Pennington is a Lieutenant/Paramedic for the Charleston Fire Department in Charleston, West Virginia. He is also an instructor, speaker, author, blogger, and podcast host. He has over 20 years of combined fire, rescue, and EMS experience, and has been published in FireRescue Magazine, Fire Engineering, and Firefighting in Canada magazines. He is the founder of ChamberofHoarders.com, which is the leading online training academy for heavy content firefighting for fire departments worldwide. Ryan is currently a WV State Instructor 2, Hazmat Technician, and Certified Fire Officer 2. He has lectured and trained thousands of firefighters and fire departments in EMS and firefighter safety across the United States and internationally. His blog and podcast, Views from the Jumpseat, center on the views and stories from street level firefighters and are some of the leading publications in the industry today.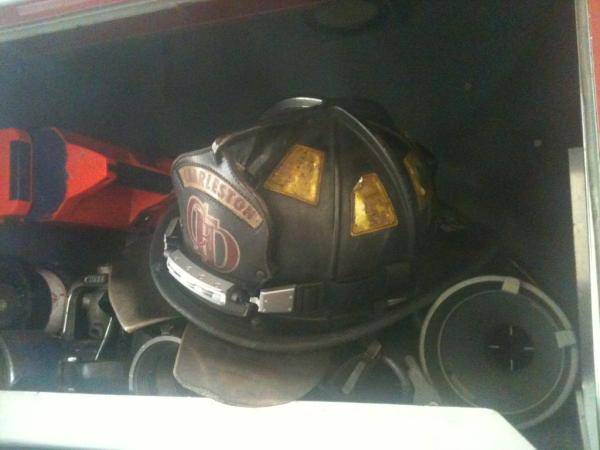 WHY RYAN USES FOXFURY PRODUCTS?
"I use FoxFury lights because of the dependability. I cannot explain how durable they are. It's off the charts. Between being a burn instructor and being busy at the Firehouse, my lights get used a lot. The casing and beam of the BT is second to none, and the Discover can really take the heat. I mainly use the lights while on duty at Charleston FD and during live fire training at the EPTC (Emergency Preparedness Training Center). And even around the house to change light bulbs and stuff. You'll also find my FoxFury lights on the fire truck, ambulance, crash scene, technical rescue and more. They go with me everywhere."
Jumpseat Radio 096
Victim Search with Thomas Anderson

In this episode of Jumpseat Radio host, Ryan Pennington sits down with Thomas Anderson from Insight Fire Training to talk about Tic use in the primary search.  Thomas travels the country speaking on enhancing search by using the Thermal imaging camera.