March 26-29, 2018
Orlando, Florida 
Orlando Hilton 
Booth #715
---
FoxFury is presenting at the National Hurricane Conference 2018.
Early forecasts predict a very busy 2018 hurricane season. Damage from winds and water can cause blackouts and force relocation of people and property. Are you prepared? Come learn about FoxFury's cordless, waterproof scene lighting solutions. These rugged, waterproof lights provide overhead lighting tools that can easily be repositioned for use indoors or outdoors.
The video below is a scenario of the Joplin tornado that struck a Missouri community in 2011. We chose the Joplin scenario in order to film and recreate an exercise that would resonate with responders across the country as Joplin saw responders from every state during the aftermath and cleanup.
YOU CAN'T TREAT WHAT YOU CAN'T SEE
---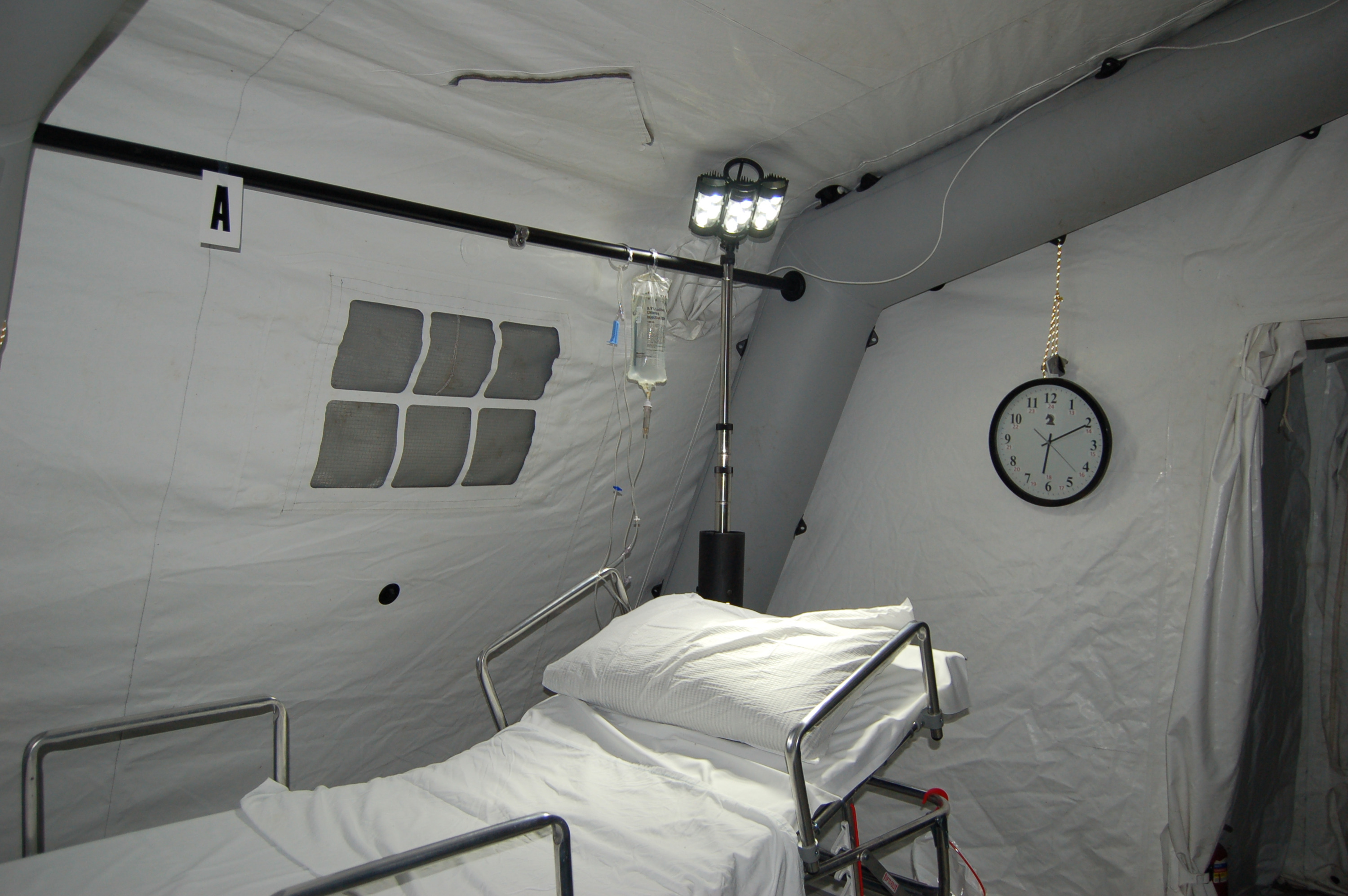 DURABLE SCENE LIGHTING
In a blackout, durable scene lighting is critical. FoxFury's Nomad® Scene Lights are self contained so that means no generators or cords are needed. That became critical during the 2017 Hurricane Harvey Response.
Click Here to read more about the incredible story of medical response in Port Arthur during Hurricane Harvey.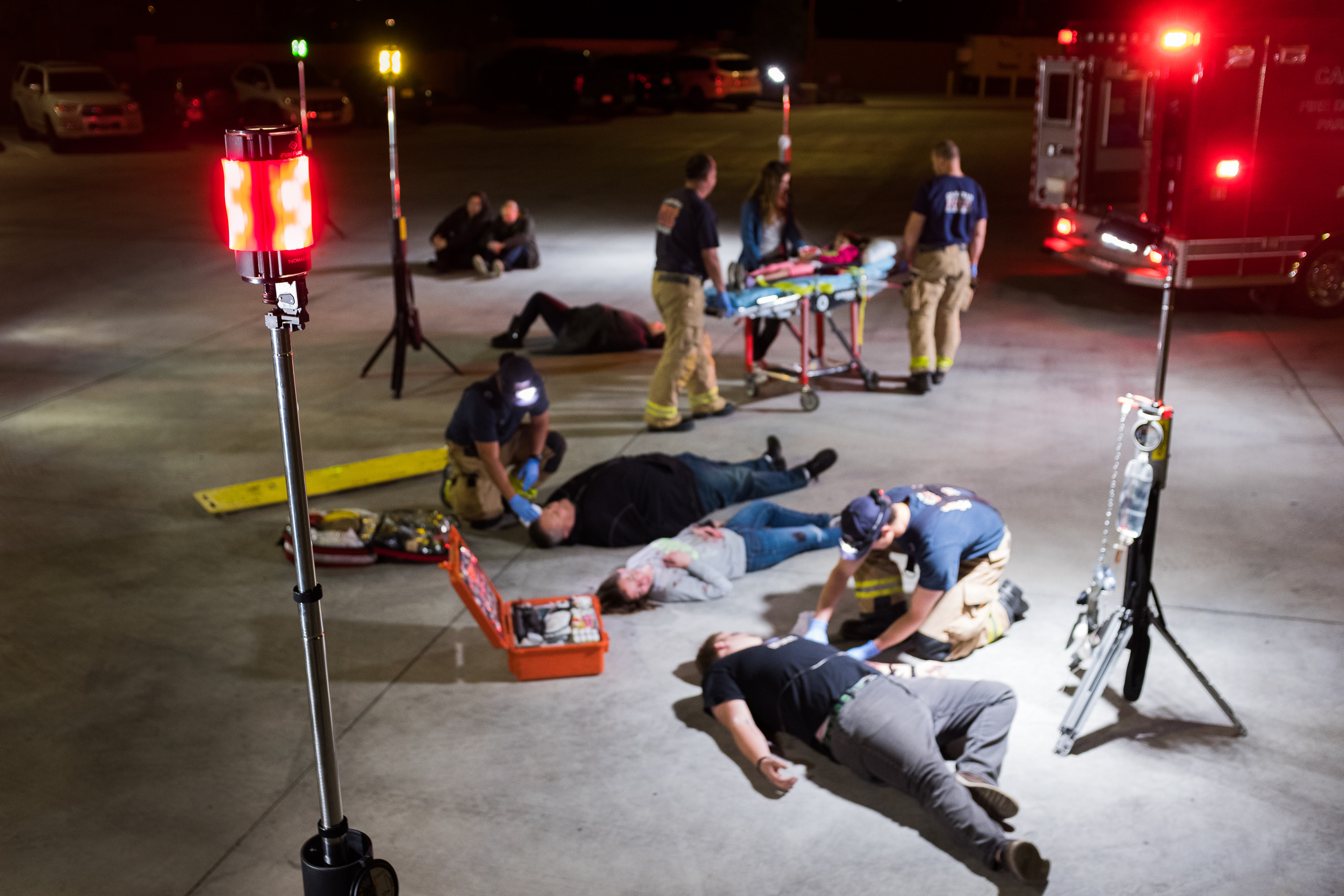 FAST LIGHTING SET UP & TRIAGE ZONES
FoxFury lights help mark key locations and/or help call out places of significance. Set up triage areas quickly with the new Color Bands for the Nomad® Series. Colors include: red, yellow, green, blue, and orange.
Overhead lights allow these colors to be seen from far distances, making places like command posts, accident scenes, temporary shelters, checkpoints and job sites visually easier to locate in times where a fast response is needed.
---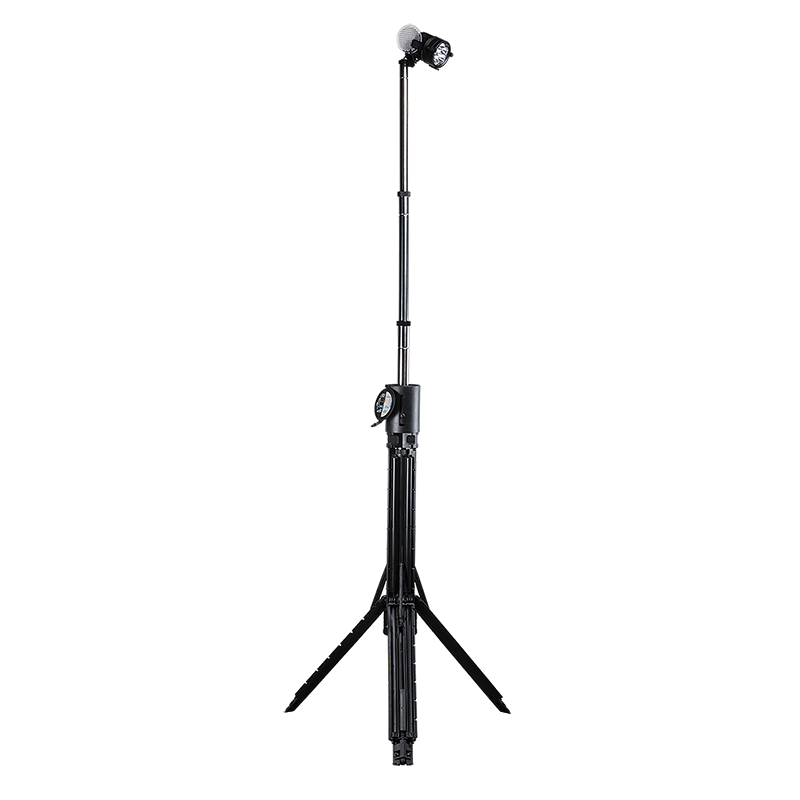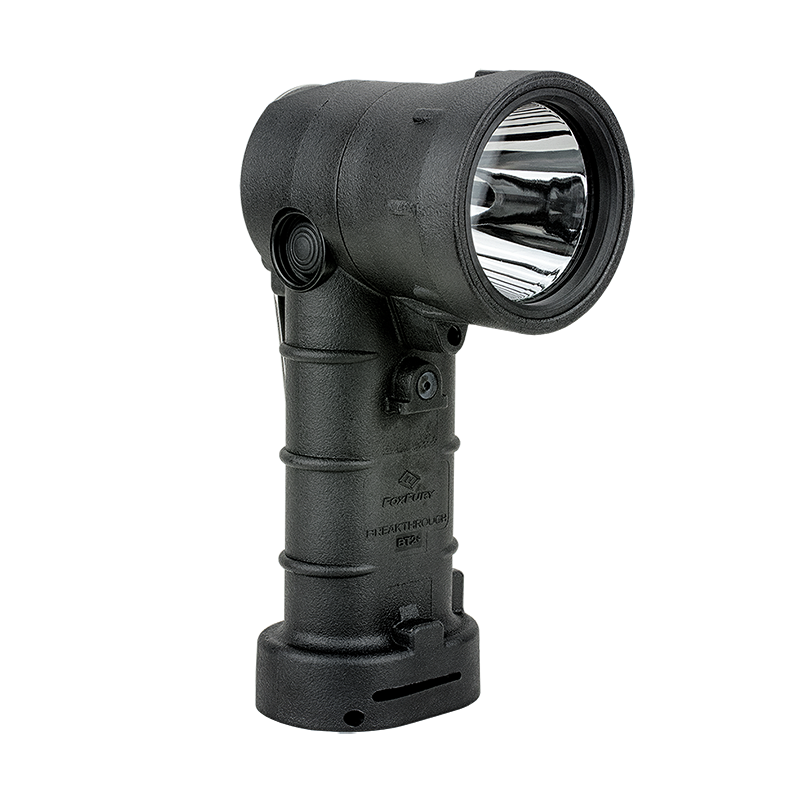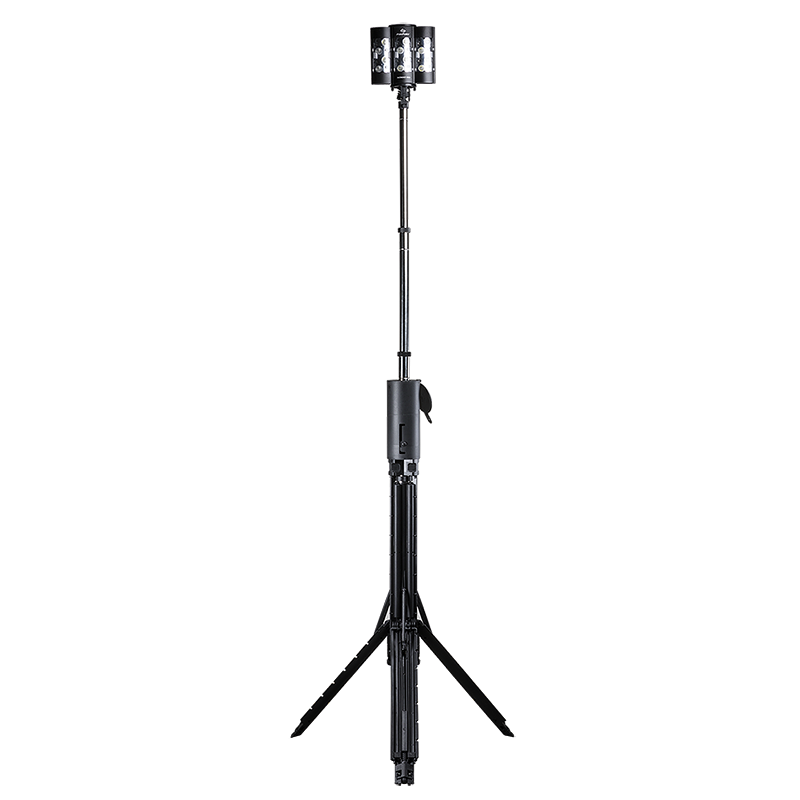 FoxFury offers cordless scene lighting that offers up to 24 hours of light. The Nomad® generator-free lights generate no noise or hazardous gases and can be used indoors or outdoors.
FoxFury's line of Breakthrough BT mini search lights enables inspection of telephone poles, cell towers and more. These long distance lighting tools help assess situations and identify hazards from a safe distance.  
Rechargeable LED Nomad® lights can operate as a spotlight, flood light or 360° scene light with a run time of up to 24 hours. Lightweight enough to be transported by most individuals.
---

WESTERN SHELTER SUPPORT
We are proud and excited to have our lights showcased at the Western Shelter's tent at NHC. Western Shelter has been supporting life in the face of adverse conditions since 1988.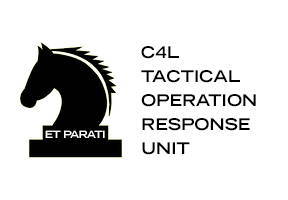 MEET C4L & ASSOCIATES
Stop by and meet part of the C4L & Associates team! C4L teams stand ready to assist agencies and communities during disasters and emergency situations with specialized personnel and equipment. From large planned events such as marathons and festivals to hurricane response such as Hurricanes Harvey, Maria and Irma, their people are geared, trained and on standby.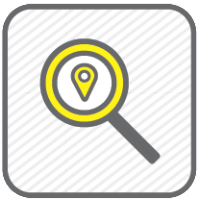 READ MORE ABOUT ELKADOR FLOOD RELIEF
FoxFury was there to help flood relief efforts in Elkador, Iowa. Click here to see photos and read first hand details about the disaster. Read more about what we discovered here.
Read how FoxFury lights were tested during the Joplin Tornado Response.
---