***FOR IMMEDIATE RELEASE***FoxFury LLC, Vista, CA. April 4, 2013FoxFury Adds Tilt Feature To Its Popular LED Firefighter Helmet Light
FoxFury Lighting Solutions today announces the release of the Command 20 Fire Tilt firefighter helmet light. This 72 lumen wide angle LED headlamp fits fire and rescue helmets, features an adjustable tilt and provides panoramic lighting.
The FoxFury Command Series debuted in 2007. The Command 20 Fire has since gone on to become FoxFury's top selling LED firefighter headlamp. It features white and green LEDs, a curved AA battery pack with a rear safety LED and an ultraslim design that clears external faceshields on most firefighter helmets.
Part of the ultraslim design however involves no adjustable tilt mechanism to tilt the light beam up and down. Customers have asked FoxFury for a fire resistant Command 20 headlamp with an adjustable tilt, which is precisely what the new Command 20 Fire Tilt is.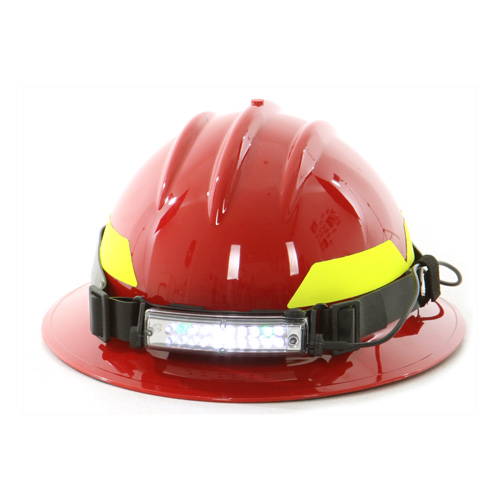 The Command 20 Fire Tilt (P/N 420-006T) therefore offers all of the features of the Command 20 Fire headlamp save for the fact that it has a tilt mechanism and therefore cannot clear most firefighter helmets that utilize external faceshields. 

This 72 torch lumen LED helmet light can be used on American style traditional and modern structural firefighter helmets as well as on rescue helmets. Focused and panoramic lighting are provided. This 8.4 oz headlamp offers 3 light intensities and runs on a 4 AA battery pack for 8-16 hours of continuous use. 

"We're excited to offer this new headlamp. An adjustable tilt is handy for firefighters to use as their lighting needs change. We think first responders are really going to love it," said Rosanna Montero, FoxFury's Eastern Regional Sales Manager for Fire, Rescue & EMS Sales. 

The Command 20 Fire Tilt is available now. The light will be on display later this month in Indianapolis at FDIC 2013 in FoxFury's booth #5457. FoxFury will continue to offer the Command 20 Fire (P/N 420-006) for firefighters who utilize external faceshields on their helmets. 

About FoxFury Lighting Solutions: 
FoxFury Lighting Solutions creates unique and cutting edge lighting products that reflect the needs of our customers, who demand quality and dependability. FoxFury is best known for its niche LED headlamps designed for specific markets including Fire, Industrial, Hazardous Area, Law Enforcement, Forensics and Recreational. FoxFury was formed in 2003 and operates out of Vista, CA USA. You can follow FoxFury on Twitter @foxfuryLED