***FOR IMMEDIATE RELEASE***FoxFury LLC, Vista, CA. March 30, 2012NRA Annual Meeting to Get Lit Up By FoxFury
FoxFury LLC, a long time supplier of LED lighting solutions for firefighters, law enforcement, military and industrial markets, is proud to be a vendor at the NRA (National Rifle Association) Annual Meetings and Exhibits. FoxFury will have its full line on display for attendees to peruse, along with a host of special "one time only" deals on lights in booth #402. The show runs April 13-15 at the America's Center in St. Louis, Missouri.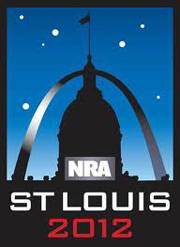 FoxFury is best known in the professional community for its Added-View technology headlamps. These wide beam LED headlamps are great for work and also excel in the field for many hunting, fishing and general applications. Most FoxFury headlamps run on 4 AA batteries. 

FoxFury also makes powerful, compact LED flashlights, amphibious pistol lights and utility lights. FoxFury's cordless, self-contained Nomad portable flood light can travel to remote areas. The rechargeable, generator-free Nomad puts out a very bright 4,000 torch lumens and functions as an area light or spotlight.
FoxFury will also have its newest product, the Limited Edition CheckMate JB collectors set. This serialized (only 200 made) CheckMate JB flashlight comes with a custom black or tan leather holster designed by the legendary John Bianchi. This light can be purchased through FoxFury.com or at the show while supplies last. 

FoxFury was proud to be a sponsor of last year's NRA Police Shooting Championships in Albuquerque, NM. This year's championship will again be held in Albuquerque from September 16-20. 

"FoxFury looks forward to continuing to have a long relationship the the NRA and the work they are doing for law enforcement and gun rights. We're excited to attend this show for the first time and connect with the wide range of NRA members," said Tim Ellwood, Law Enforcement /Military Sales Manager for FoxFury. 

About FoxFury Lighting Solutions: 
FoxFury Lighting Solutions creates unique and cutting edge lighting products that reflect the needs of our customers, who demand quality and dependability. FoxFury is best known for its niche LED headlamps designed for specific markets including Fire, Industrial, Hazardous Area, Law Enforcement, Forensics and Recreational. FoxFury was formed in 2003 and operates out of Vista, CA USA. 

About the NRA (National Rifle Association) Annual Meeting: 
With over 500 exhibitors covering 340,000 square feet of exhibit hall space, educational seminars, celebrities, and fun filled special events, bring the whole family- there will be something for everyone! Spend the day exploring the products from every major firearm company in the country, book the hunt of a lifetime in our exclusive outfitter section, and view priceless collections of firearms in our gun collector area.