New first responder lighting tools at FDIC 2014
***FOR IMMEDIATE RELEASE***FoxFury LLC, Vista, CA. April 3, 2014FoxFury to release new first responder lighting tools at FDIC 2014 and have special booth guests and a contest
FoxFury Lighting Solutions will exhibit its LED fire helmet lights, portable scene lights and right angle firefighter flashlights at Fire Department Instructors Conference (FDIC 2014), the world's largest firefighter training conference and exhibition, next week in Indianapolis, IN. FoxFury will release its newest light at 1:23 P.M. EDT on April 10 as well as have two special guests (Eddy Weiss of Chasing4Life and Ryan Pennington of Views from the Jumpseat) in booth #5357.

FoxFury has made application-specific LED lighting tools for professional markets since 2003. Over the years, FoxFury has introduced its newest lights for first responders at FDIC. This year, FoxFury's newest lights will be unveiled on Thursday, April 10 at 1:23 P.M. EDT.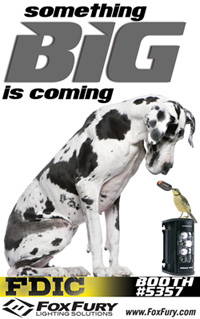 FoxFury will have a wide array of fire, rescue, and EMS lights on display. The following will be among the lights featured in booth #5357:
Discover Fire and Tasker S:

 

powerful, compact fire helmet lights (120 lumens)
SIdeSlide C-clamp:

 

flashlight and side mounted helmet light (200 lumen)
Nomad Area-Spot lights: NOW:

 

portable, rechargeable LED area lights and spotlights (2,500 to 7,000 lumen)
FoxFury is also excited to announce special booth guests who will also help with the product introductions:
Ryan Pennington: a Firefighter/Paramedic for the Charleston Fire Department. He is a contributing editor for Firehouse.com and also operates the popular firefighter blog

 

Views From the Jumpseat. Ryan's passion is firefighter safety with an emphasis on fighting fires in hoarder homes.
Eddy Weiss is the Founder and Executive Director of

 

C4L & Associates. He is a former firefighter, a storm chaser, and considered a leading authority on Disaster Preparedness, Strategic Planning, and Disaster Mitigation
FoxFury will also hold a contest to win a Nomad Prime Area-Spot light. FDIC attendees can fill out an entry form at the FoxFury booth during FDIC. Finalists will be selected to compete in the official contest on Fri, April 11 at 3 P.M. EDT. The person that deploys and stows the Nomad Prime the fastest gets to take the light home with them.

"We're excited to see everyone and release our newest lights to the people we serve," said Mario Cugini, CEO of FoxFury.

FoxFury's lights will be available at the FoxFury booth (#5357) during FDIC. The exhibit portion runs April 10-12 in Indianapolis, IN. FoxFury's booth will be in the Indiana Convention Center.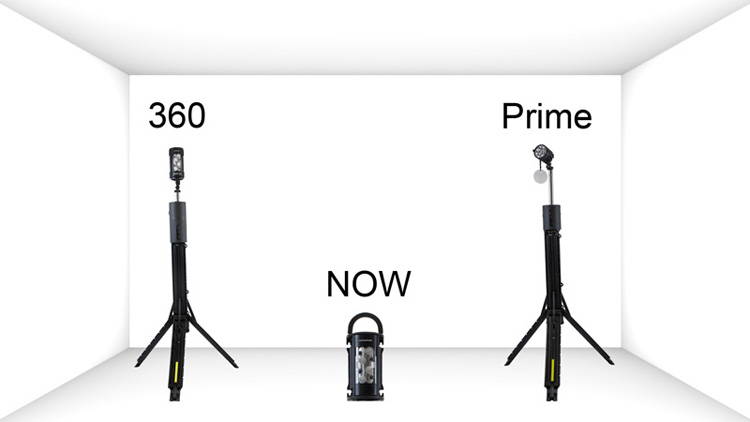 About FoxFury Lighting Solutions: 
FoxFury Lighting Solutions creates unique and cutting edge lighting products that reflect the needs of our customers, who demand quality and dependability. FoxFury is best known for its niche LED headlamps designed for specific markets including Fire, Industrial, Hazardous Area, Law Enforcement, Forensics and Recreational. FoxFury was formed in 2003 and operates out of Vista, CA USA. You can follow FoxFury on Twitter @foxfuryLED 

About FDIC: 
FDIC, the world's largest firefighter training conference and exhibition, is held at the Indiana Convention Center and Lucas Oil Stadium from April 9-11, 2014. FDIC attracts firefighters from around the world to train, network and learn from the industry's most elite instructors. FDIC features fire house H.O.T. (Hands-On Training) courses, classroom sessions, and an expo showcasing thousands of firefighting equipment and products. You can follow FDIC on Twitter @fdic 

About Ryan Pennington: 
Ryan Pennington is a Firefighter/Paramedic for the Charleston Fire Department in Charleston West Virginia. He is currently assigned to Station 8 and is part of the West Virginia Task Force 1 USAR team. He has over 15 years of combined Fire, Rescue, and EMS experience. Ryan is currently a WV State Instructor 2, Hazmat Technician, and Certified Fire Officer 2. He is very involved teaching EMS and firefighter safety around the country. You can follow Ryan on Twitter @viewsfromthejumpseat.

About C4L & Associates: 
C4L & Associates (previously known as Chasing4Life) is an educational organization focused on educational tours, disaster preparedness, emergency management, disaster response and disaster research. Its team's members have responded to disasters around the world and it is our hope that they will continue to do so. You can follow C4L & Associates on Twitter @chasing4life or on Facebook.

http://www.FoxFury.com