FoxFury LLC, Vista, CA. April 13, 2012FoxFury at FDIC 2012: Witness a Breakthrough, Meet a Hero and See Leading-Edge Lights for Fire & Rescue
FoxFury Lighting Solutions will be exhibiting at FDIC 2012, the world's largest firefighter training conference and exhibition, next week in Indianapolis, IN. Come by to see the unveiling of a new firefighting light and meet a true hero, Eddy Weiss of Chasing4Life. The latest FoxFury fire helmet lights, portable scene lights and powerful flashlights will be on display in booth #5314 from April 19-21, 2012.
FoxFury will be unveiling a new firefighting light at FDIC. This unveiling will take place Thursday, April 19 at 1:23 P.M. EDT in FoxFury's booth. This groundbreaking light will increase firefighter safety and efficiency. 

Eddy Weiss, founder of Chasing4Life, will be at the FoxFury booth on Thursday and Friday (April 19-20). Eddy is a former firefighter, a storm chaser and considered a leading authority on Disaster Preparedness, Strategic Planning and Disaster Mitigation.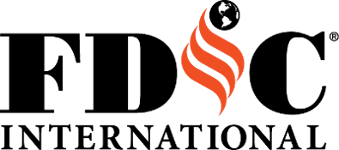 FoxFury will showcase its broad array of LED firefighting lights. These fire resistant lights can be used in wildland and structural firefighting along with rescue and EMS. Featured lights include:
Discover Fire: metal fire helmet light (100 lumen)
Nomad: portable, rechargeable area light & spotlight (4,000 lumen)
Rook CheckMate: compact, powerful flashlight (600 lumen)
 
"We expect FDIC 2012 to be bigger and better than ever. We're excited to unveil our newest light to the people we serve," said Mario Cugini, CEO of FoxFury.
About FoxFury Lighting Solutions: 
FoxFury Lighting Solutions creates unique and cutting edge lighting products that reflect the needs of our customers, who demand quality and dependability. FoxFury is best known for its niche LED headlamps designed for specific markets including Fire, Industrial, Hazardous Area, Law Enforcement, Forensics and Recreational. FoxFury was formed in 2003 and operates out of Vista, CA USA.

About FDIC: 
FDIC in Indianapolis attracts firefighters from around the world to train, network and learn from the industry's most elite instructors. FDIC features fire house H.O.T. (Hands-On Training) courses, classroom sessions, and an expo showcasing thousands of firefighting equipment and products.

About Chasing4Life: 
Chasing4Life is an educational organization focused on educational tours, disaster preparedness, emergency management, disaster response and disaster research. Its team's members have responded to disasters around the world and it is our hope that they will continue to do so.