***FOR IMMEDIATE RELEASE***FoxFury LLC, Vista, CA. January 13, 2012Come See John Bianchi, Beat Down Boogie and LED Lights at the FoxFury Booth at SHOT Show 2012
FoxFury Lighting Solutions will be exhibiting at next week's SHOT Show, the largest and most comprehensive trade show for all professionals involved with the shooting sports, hunting and law enforcement industries. Attendees will have the opportunity to meet the legendary John Bianchi and the talented Beat Down Boogie in the FoxFury booth (#26206). Mario Cugini FoxFury will also have its LED headlamps, flashlights and shield lights along with its portable, rechargeable LED area lights and spot lights on display.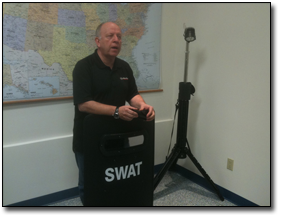 ohn Bianchi has partnered with FoxFury Lighting Solutions to develop products that will revolutionize the flashlight experience. John helped pioneer the tactical light market in 1975 with his robust B-lite. John is better known as the founder of Bianchi International and THE authority on holsters. John has also been a police officer, a military general, competitive shooter and author. John and Mario Cugini, CEO of FoxFury, will hold a short press conference on Tuesday the 17th at 1:45 pm in the FoxFury booth. John and Mario will be discussing their new partnership and the new limited edition CheckMate JB flashlight / holster sets. 

Beat Down Boogie (BDB) is a guerilla filmmaking troop with a passion for action, comedy, video games and weapons. BDB are best known for their Modern War Gear Solid series. The BDB crew has also begun work on their upcoming Mario Warfare series, a unique take on the legendary video game franchise. BDB has partnered with FoxFury to bring you the Myth Hunters adventure series that chronicles Percy "The Rock" Rockwell and Dash Ringo in their quest to find compelling evidence of the greatest myths in existence. 

Here are the days and times that John Bianchi and BDB will be available in the FoxFury Booth: 

Tuesday, January 17 
11:00 am - 12:00 pm Beat Down Boogie
1:45 pm - 2:00 pm Press Conference (Cugini and Bianchi)
2:00 pm - 3:00 pm John Bianchi
3:00 pm - 5:00 pm Beat Down Boogie 

Wednesday, January 18 
10 am - 12 pm Beat Down Boogie
2 pm - 3 pm John Bianchi
3 pm - 5 pm Beat Down Boogie 

FoxFury will be displaying its wide range of LED lighting solutions at the booth. Many of FoxFury's lights are specifically designed for use by first responders including law enforcement, military and special operations. In addition to white, lighting solutions are available with colors in specific wavelengths from UV to IR. FoxFury also offers lights for use by hunters, hobbyists, general purpose and other industrial and professional applications. The highlights at the booth will be: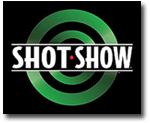 "Please come join us. We'll leave the LED lights on for you," said Cugini. 

SHOT Show will be held January 17 to 20 at the Sands Expo Convention Center in Las Vegas.
SHOT Show 2012: Pre Show Message from Mario Cugini, CEO of FoxFury
About FoxFury: 
FoxFury Lighting Solutions creates unique and cutting edge lighting products that reflect the needs of our customers, who demand quality and dependability. FoxFury is best known for its niche LED headlamps designed for specific markets including Fire, Industrial, Hazardous Area, Law Enforcement, Forensics and Recreational. FoxFury was formed in August 2003 and operates out of Vista, CA USA. 

About John Bianchi: 
Starting in his garage and working as a Police Officer in the mid-1950's, John Bianchi produced totally new design concepts in holsters that were years ahead of their time. In so doing, Bianchi completely revolutionized the way handguns are carried and as a result built the largest international holster-manufacturing company, which still bears his name. Through the decades, Bianchi has produced gunleather for such names as John Wayne, Elvis Presley, Paul Newman, Sammy Davis Jr., Roy Rogers and many others. There is scarcely a holster produced today that does not show the early Bianchi design influence. Enduring and pervasive, the Bianchi design concepts have profoundly affected the way millions of shooters think about guns and holsters throughout the world. Following the sale of Bianchi International, the company he founded 40 years ago, he retired as Chairman of the Board. Prior to his retirement, Bianchi led the design team that created the M-12 military holster, now the official holster for all branches of the U.S. Armed Forces. 

Beat Down Boogie (BDB): 
BDB is a collection of guerilla filmmakers. Their projects include Modern Gear War Solid and the upcoming Mario Warfare. 

Myth Hunters: 
Adventure has a new name, and that name is MYTH HUNTERS. Follow Dash Ringo and Percy Rockwell in their quest to find the greatest mythological creatures from history and beyond. 

About SHOT Show: 
SHOT Show is the world's premier exposition of combined firearms, ammunition, law enforcement, cutlery, outdoor apparel, optics and related products and services. The SHOT Show attracts buyers from all 50 states and more than 100 countries. The SHOT Show is owned and sponsored by the National Shooting Sports Foundation.