Oceanside, Calif., April 17, 2018 - FoxFury Lighting Solutions announces its new cordless Nomad® P56 Production Light for on-location photo and video work and run-and-gun productions. This self-contained light features a built-in rechargeable battery system and tripod legs for use anytime, anywhere. This high CRI daylight balanced light is extremely durable and allows the photographer and videographer unmatched freedom, speed, and new opportunities in the field.
 
The Nomad® P56 Production Light is rechargeable, submersible and flicker-free. It provides 4,100 lumens of 5600K daylight balanced, 95 CRI (color rendition index) lighting with accurate color representation. This light sets up and stows compactly in seconds. Each light offers 3 intensities (low, medium and high) and can be used as a key light, fill light and more.
"The P56 is the ideal lighting solution for the documentarian or event photographer that is always on the go. Its cordless, compact design enables it to travel, set up and tear down quickly. This lighting tool provides new possibilities to capture captivating images in and out of the water,"
~said Antonio Cugini, Director of Marketing for FoxFury Lighting Solutions.
The Nomad® P56 Production Light is a compact, fully self-enclosed light that allows for greater portability and travel. The rechargeable, cordless design means the user can be set up to shoot in under a minute after arriving on scene, even when no power source is available. The absence of cords also results in greater safety for crew and bystanders.
The Nomad® P56 Production Light can extend up to 8 ft (2.4 m), which allows the user flexibility to position the light however it's needed as well as the height to clear people's heads, minimize shadow, and avoid accidental blinding. Built-in tripod legs feature leveling leg extensions that can be utilized on uneven terrain for a more stable deployment of the light. Adding the lens changes the diffusion as well, and the diffusor lens allows light to be used as a flood or spot light. A soft box with adaptor is available as a separate accessory to better diffuse the light. No cool down time means that the user can immediately stow the light when finished.
The built-in rechargeable Li-Ion battery system provides 3-24 hours of useful battery light, based on the mode intensity of light selected. It can be charged via AC or DC power sources while being operated simultaneously.
The Nomad® P56 Production Light evolved from FoxFury's original portable scene light, the Nomad® Prime. Nomad lights are ultradurable and provide reliable lighting in some of the worst conditions imaginable. They are also fully submersible, which allows for underwater illumination and use in all weather conditions. Easy cleaning is an added bonus.
FoxFury Lighting Solutions is all about speed, durability, and possibility, allowing users to get the job done quickly, safely, and with the best possible solution. Whether solo or as a multi-point lighting system, the Nomad® P56 Production Light is a powerful lighting tool for the photographer and videographer who is on the go and on location.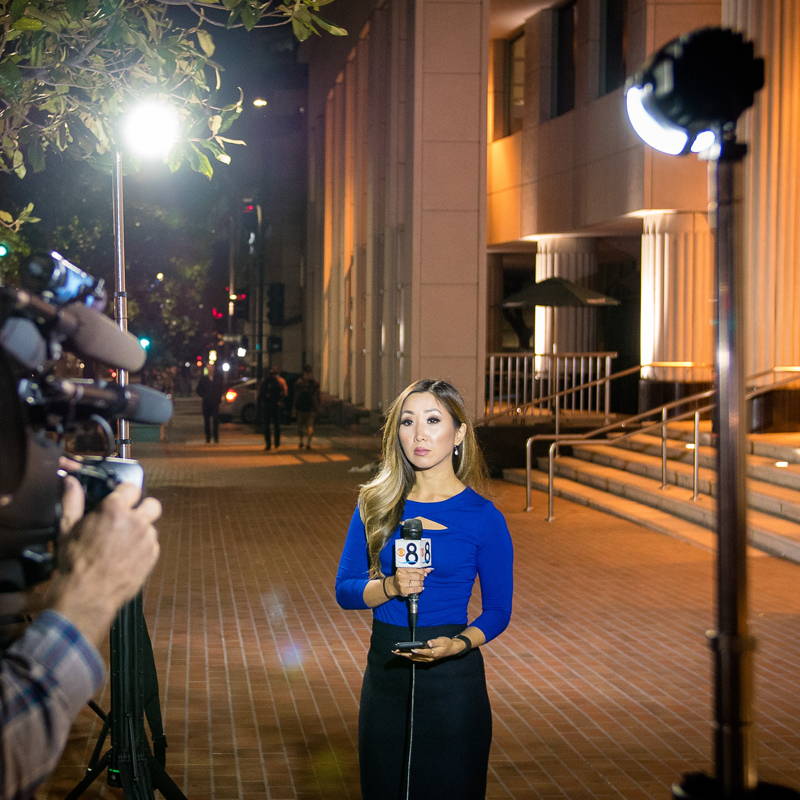 ---
Use the Diffuser or Spot Mode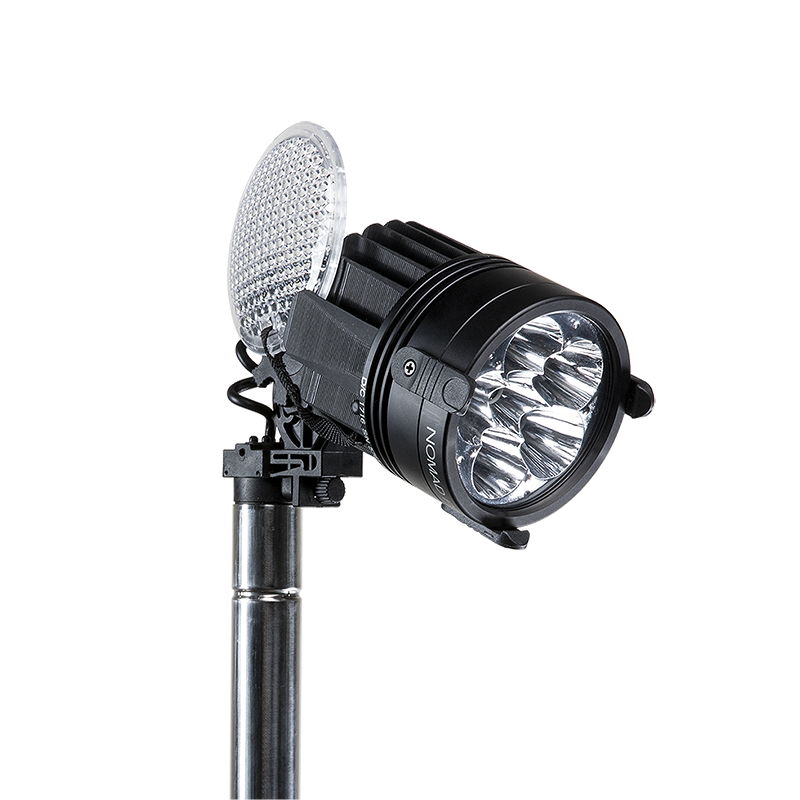 Light Deploys Up to 8 ft (2.4 m) Tall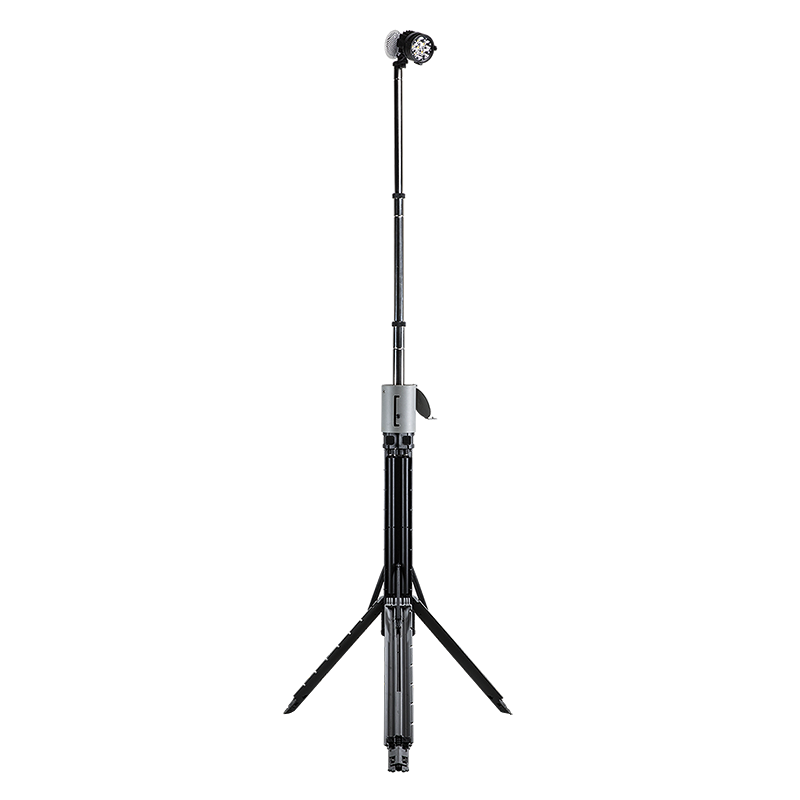 Fold the Light for Easy Stow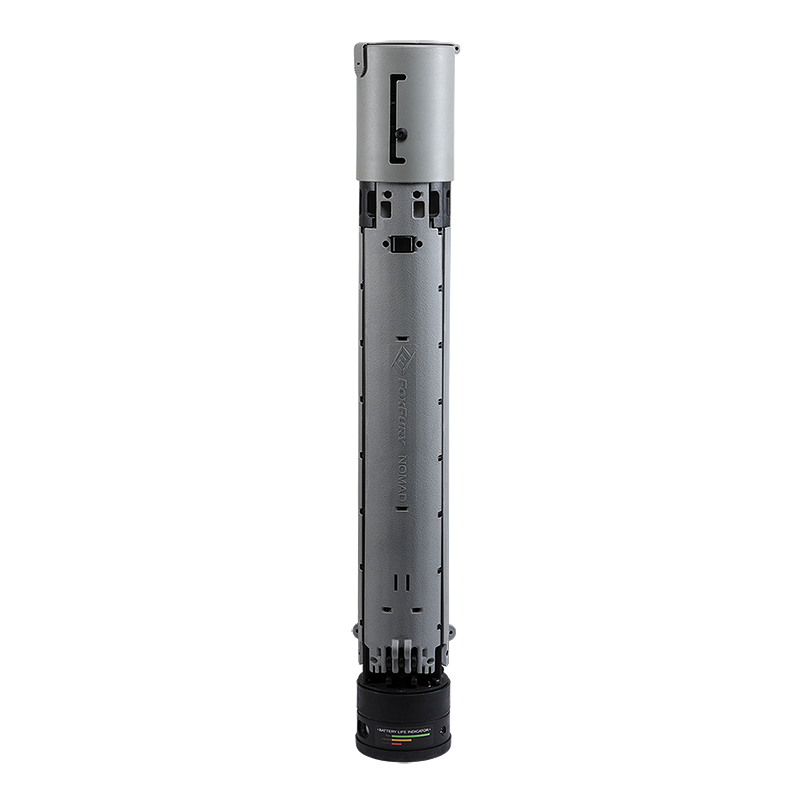 ---
About FoxFury Lighting Solutions: 
FoxFury Lighting Solutions creates unique and cutting-edge lighting products that reflect the needs of our customers, who demand quality and dependability. FoxFury is best known for its niche LED headlamps designed for specific markets including Fire, Industrial, Hazardous Area, Law Enforcement, Forensics and Recreational. FoxFury was formed in 2003 and operates out of Oceanside, CA USA.