FoxFury Announces a Rugged, Go-Anywhere Light for Drone Inspections & Public Safety
OCEANSIDE, Calif., September 5, 2017 – FoxFury® Lighting Solutions, LLC., a manufacturing leader of innovative, premium, portable lighting tools, introduces the Rugo; a rugged, go-anywhere light. Ideal for public safety markets, this light is compact enough to fit on an action camera, and powerful enough to illuminate the user's immediate field of view. The Rugo has the ability to be mounted to a GoPro®, a DSLR, a drone, a tripod and many other devices.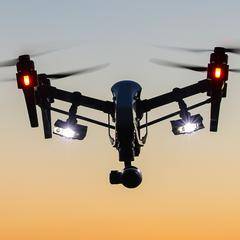 This product is meant to assist public safety agencies that are in need of a stable camera or drone light. Having four different intensities (up to 700 Lumens) with three interchangeable lens settings (Tri-Lens™) makes it a powerful tool for things like bridge inspections, situation assessments, search and rescue, and more. Its removable diffuser lens allows for it to be used as a 120° flood light, 55° area light, or 18° spot light in a matter of seconds.
"This product is impact resistant, submersible, and has a lens technology that can project wide, flood and spot settings." said Marketing Director, Antonio Cugini. "The fact that it can be used underwater or in the air, makes it that much more valuable and adaptable."
The Rugo comes with a detachable Quick Swap™ Power Pack allowing the user to change out the battery pack for on-the-go, impromptu video or other application opportunities. Also included is a USB Charging Cable, (2) thumbscrews, (2) Standard Mounts with Knobs, ¼"-20 and Cold Shoe Mount, for use with multiple different products including action cameras and drones.
The design of this unit was made to accommodate public safety users in the field, and to provide a highly reliable light to take with the user on land, in air or underwater. In addition to its diffuser lens, the Rugo has the capability to toggle between dim, low, medium and high power settings.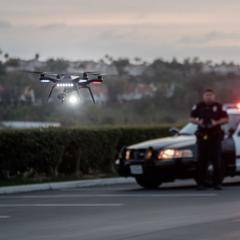 The FoxFury Rugo has an MSRP of $150 and is currently available for purchase through authorized FoxFury dealers. It is also available for purchase directly from FoxFury by calling 844-369-4231 or visiting foxfury.com/rugo
About FoxFury Lighting Solutions: 
FoxFury Lighting Solutions makes innovative, premium, portable, anywhere lighting tools. Known for their cordless Nomad LED scene lights and panoramic headlamps since 2003, FoxFury has produced all-LED lighting solutions for professional markets including fire, police, military, industrial and photo/film. FoxFury Lighting Solutions is located in sunny Oceanside, CA.