***FOR IMMEDIATE RELEASE***FoxFury LLC, Vista, CA. April 11, 2012FoxFury to Unveil a Breakthrough Firefighting Light at FDIC 2012 on April 19 at 1:23 P.M. EDT
FoxFury Lighting Solutions will be unveiling a breakthrough firefighting light at next week's Fire Department Instructors Conference (FDIC) in Indianapolis, IN. This new light will be unveiled at 1:23 P.M. EDT on April 19 in booth #5314. FDIC, the world's largest firefighter training conference and exhibition, is held at the Indiana Convention Center and Lucas Oil Stadium from April 19-21, 2012.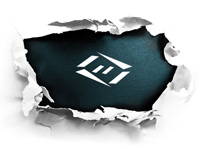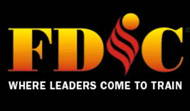 FoxFury has been developing LED lights for first responders since 2003. This new product will represent an industry first. This light will increase firefighter safety and help them rescue persons and property. As for a hint, it's bigger than a penny and smaller than a school bus.
The light will be unveiled at 1:23 P.M. EDT on April 19th in FoxFury's booth #5314. FDIC attendees (including dealers, media and Fire-Rescue-EMS personnel) will be able to experience this product during the three day show. For those unable to attend FDIC, this light will be formally announced on April 20th.

"We're excited to unveil our newest light at FDIC. Our hope is that the shinification of this new light will help firefighters see more," said Mario Cugini, CEO of FoxFury.

About FoxFury Lighting Solutions: 
FoxFury Lighting Solutions creates unique and cutting edge lighting products that reflect the needs of our customers, who demand quality and dependability. FoxFury is best known for its niche LED headlamps designed for specific markets including Fire, Industrial, Hazardous Area, Law Enforcement, Forensics and Recreational. FoxFury was formed in 2003 and operates out of Vista, CA USA.

About FDIC: 
FDIC in Indianapolis attracts firefighters from around the world to train, network and learn from the industry's most elite instructors. FDIC features fire house H.O.T. (Hands-On Training) courses, classroom sessions, and an expo showcasing thousands of firefighting equipment and products.