***FOR IMMEDIATE RELEASE***FoxFury LLC, Vista, CA. August 13, 2013FoxFury Celebrates 10 Years of LED Lights for First Responders and Industrial Professionals With Contests and a Crusade
FoxFury Lighting Solutions, makers of professional LED lighting tools for first responders and industrial professionals, is officially 10 years old. To celebrate, the company will be giving away 10 prizes and is partnering on a special critical stress management project. 

FoxFury formed in August of 2003 to create a wide angle LED headlamp for night surfing. Within months, first responders approached FoxFury asking if the lights could be made fire resistant and weatherproof. 

Fast forward 10 years and the company now offers LED headlamps, flashlights, area lights, pistol lights, shield lights and forensic light sources. Over 100,000 civil servants from around the globe have benefited from FoxFury lights.
Since day one, FoxFury has only designed and produced all-LED lights. LED technology has come a long way since then. Thanks to companies like CREE, OSRAM and Nichia, LEDs are now more powerful, more compact and more cost effective.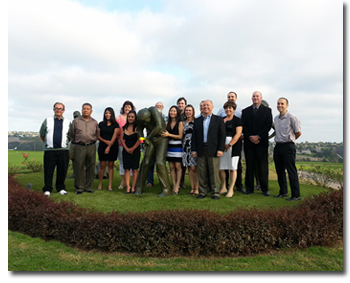 To celebrate FoxFury's 10th birthday, the company will offer contests to win 10 total prizes. Contests will take place on Twitter and the FoxFury website over the next 5 weeks. Prizes will include LED headlamps and flashlights and an autographed limited edition CheckMate JB flashlight and holster set. For further details, check out FoxFury's Twitter page and blog. 

"We are so very blessed and simply want to give back. Thank you to everyone who has ever contacted us, met us or purchased one of our lights over these last 10 years. You make us possible," said Mario Cugini, CEO of FoxFury. 

FoxFury is also proud to partner with 1st Responder Treatment and Chasing4Life on the "Reach 4 The Light" crusade, which focuses on critical stress management. A custom Reach For The Light fire helmet was produced that will go on tour for the next few months and will be at Fire Rescue International (FRI) in Chicago later this week. More details will be available soon. 

About FoxFury Lighting Solutions: 
FoxFury Lighting Solutions creates unique and cutting edge lighting products that reflect the needs of our customers, who demand quality and dependability. FoxFury is best known for its niche LED headlamps designed for specific markets including Fire, Industrial, Hazardous Area, Law Enforcement, Forensics and Recreational. FoxFury was formed in 2003 and operates out of Vista, CA USA. You can follow FoxFury on Twitter @foxfuryLED 

About Chasing4LIfe: 
Chasing4Life is an educational organization focused on educational tours, disaster preparedness, emergency management, disaster response and disaster research. Its team's members have responded to disasters around the world and it is our hope that they will continue to do so. You can follow Chasing4Life on Twitter @Chasing4Life or on Facebook. 

About 1st Reponder Treatment: 
From counseling services to addiction treatment, 1st Responder Treatment helps first responders take back their lives. You can follow 1st Reponder Treatment on Twitter @1stResponderTx or on Facebook. 

http://www.FoxFury.com