On August 13, 2019, FoxFury Lighting Solutions, Sundance Media Group, and Pix4D put on a night UAV CSI demonstration for attendees of the IAI (International Association of Identification) Conference in Reno, NV. The purpose of this demonstration was to show the viability of using UAV and mapping technology for night crime scene capture without disturbing the scene.
A mock crime scene was set up in the parking lot of the Peppermill Hotel. Luckily, only a mannequin was harmed in the making of this exercise. FoxFury Nomad Scene Lights were set up around the perimeter to illuminate the scene for both image capture and observation. These lights are high CRI, which means they display colors accurately, a critical element to accurate crime scene photography. The Sundance Media Group team flew drones over the scene to capture images, video, and data. This data was fed into the Pix4Dmapper software, which would normally convert it into 3D maps of the scene. These maps allow investigators to look at the scene from all angles and in extreme detail after the crime scene has been cleaned up.
Unfortunately, there were technical difficulties at the demonstration that prevented us from producing a 4D map of this scenario. However, there will be a similar demonstration at Interdrone 2019 in a couple of weeks, so we will be sure to post an update with all of the data at that time.
Let's dive into the demonstration!
Scenario
A deceased body is found at a parking lot in Reno, NV. The subject was stabbed in the chest and struck by a bollard during a robbery. There is blood on the victim and bollard. There is also a wallet, cell phone, and large bloody screw on the ground. This crime scene needs to be documented to capture key information, but there is no lighting in the immediate vicinity.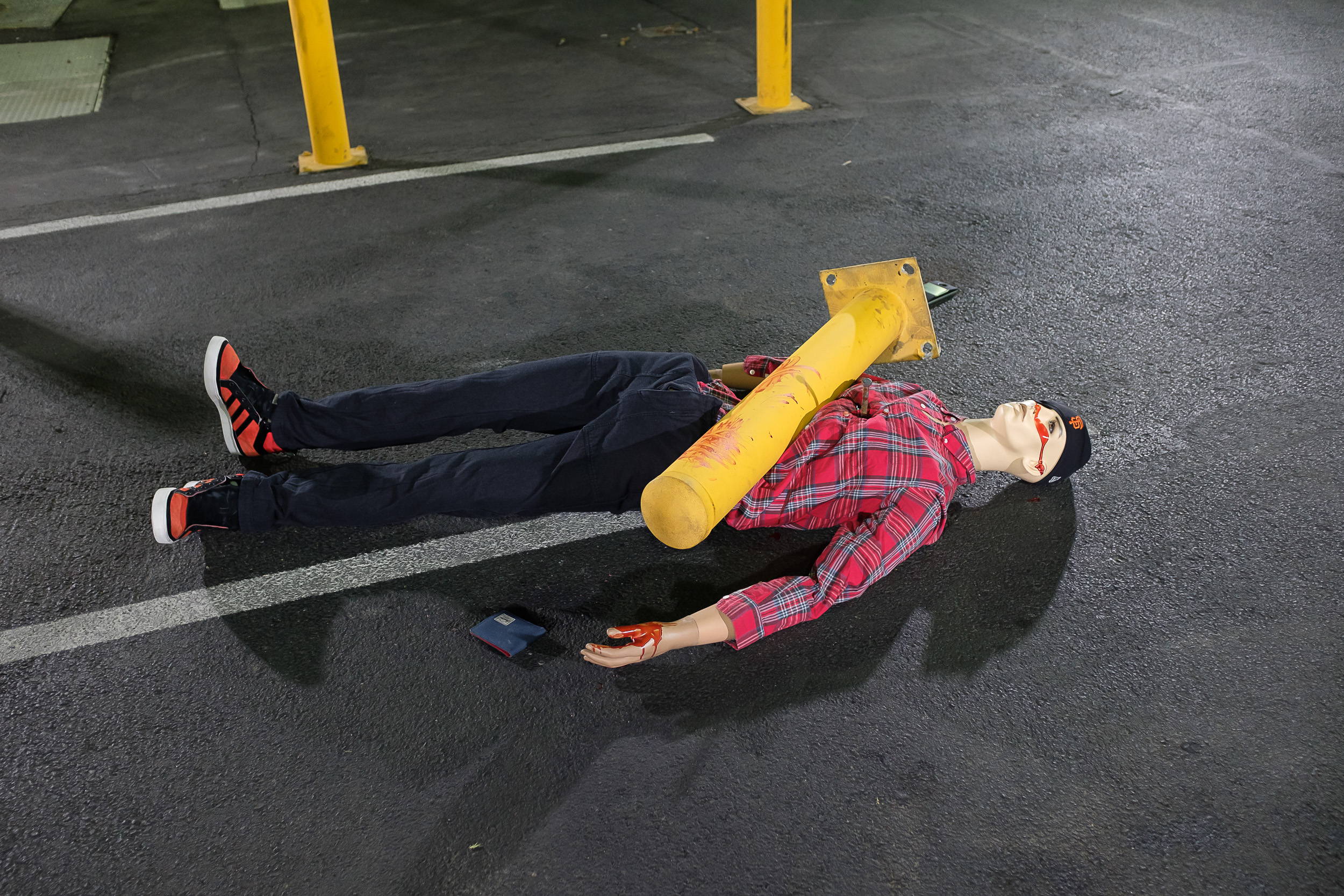 Solution
An Autel Evo and Yuneec H520 drone were set on charted flight paths around the scene to capture all angles and information. This small scene was mapped in under 15 minutes, compared to 4 - 5 hours with non-UAV methods. Photos from the drones were used to create the overall map of the scene in under 30 minutes. An orthomosaic map is created using Pix4Dmapper software, which provides 2D and 3D imaging that allows investigators to examine the scene and take measurements.
---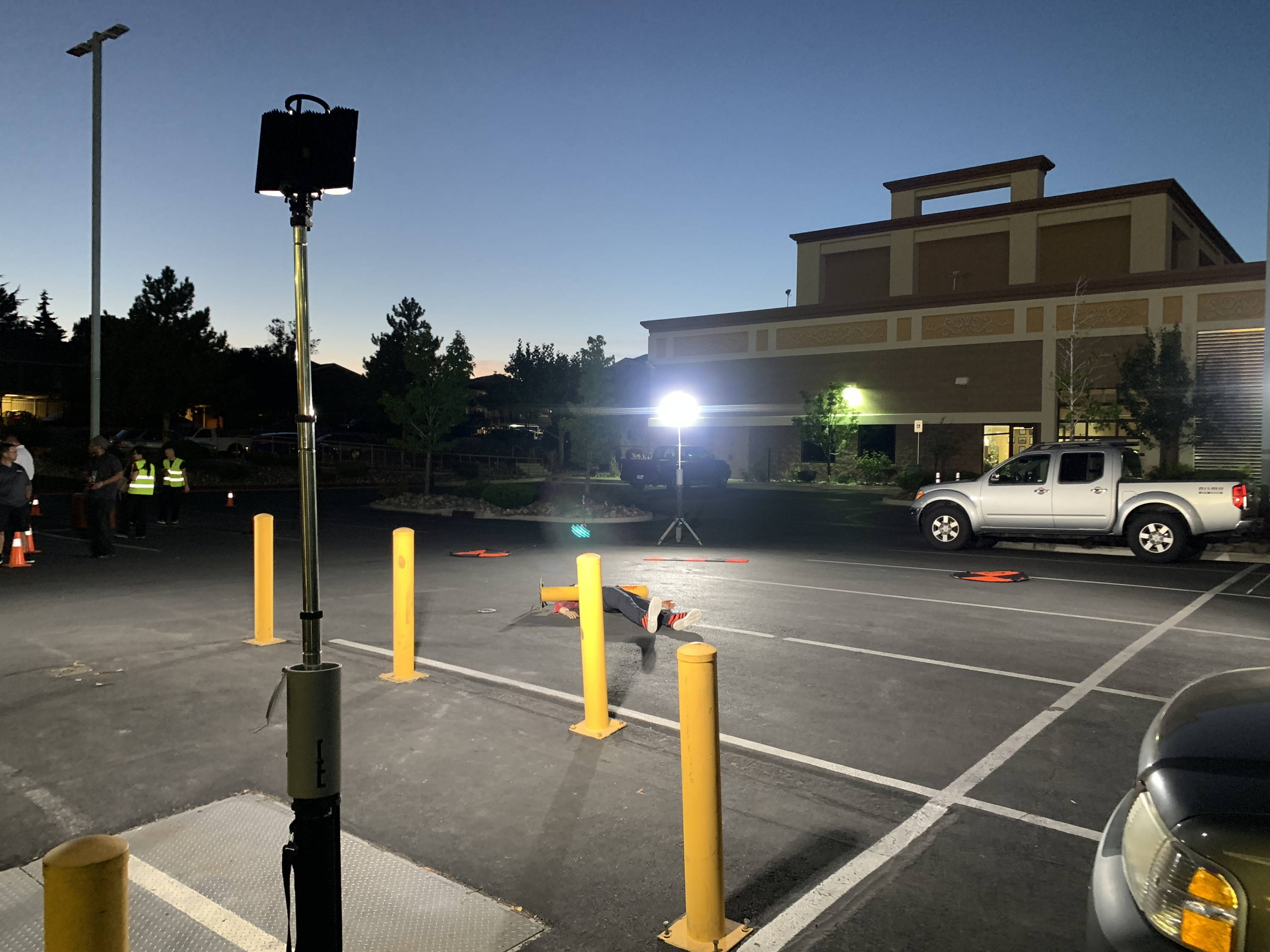 why lighting matters
This crime scene was in a dark area of a commercial parking lot. There was little ambient light. Without adequate lighting, the resultant images would be very grainy and provide little value. High CRI (color accurate) lighting tools were used in order to produce images and maps with the highest quality information. This helped capture vibrant colors and details from the blood and clothing. Cordless scene lights were used to speed up illumination and prevent contamination from cords.
---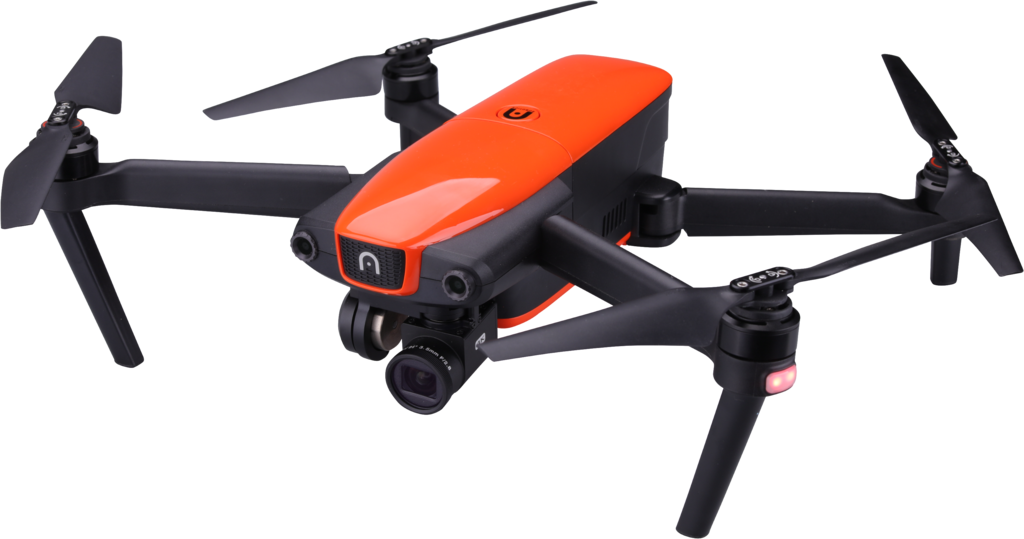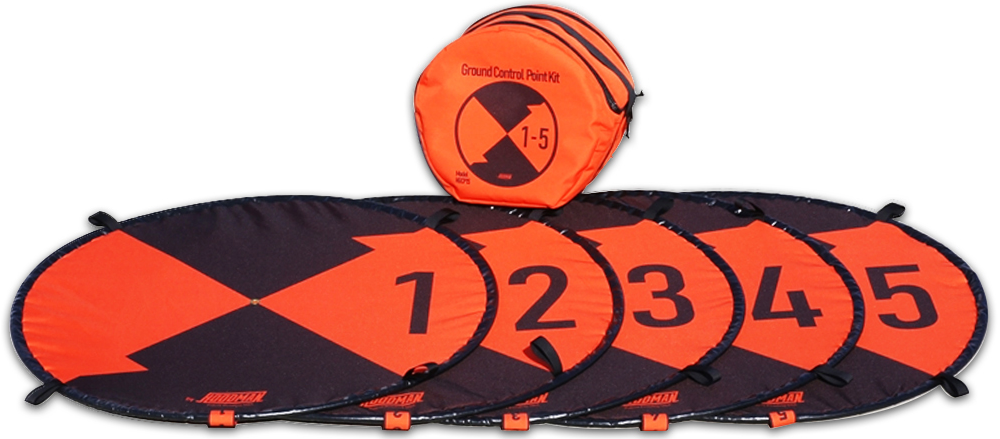 Hoodman Ground Control Point Kit
If you are interested in learning more about these demonstrations or booking one for your department, please contact Sundance Media Group. Their team specializes in UAV training for public safety, mapping, cinematography, risk mitigation, search and rescue, and more!
Update: Check out a more updated case study of a similar demonstration at Interdrone 2019 here.
Video from the same demonstration at SHOT Show 2019 in Las Vegas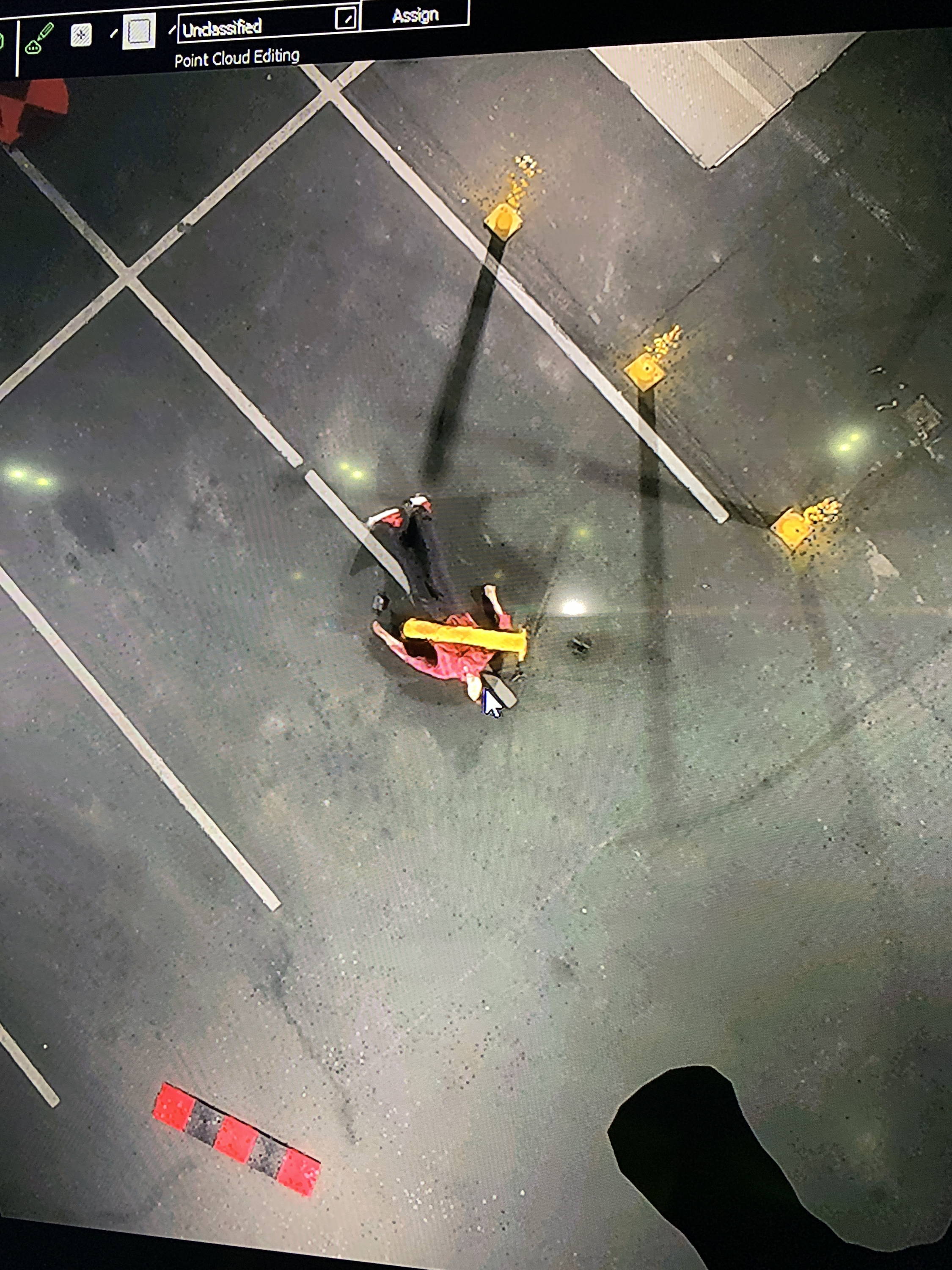 Overhead image from the drone