Tornado Exercise Part Two
Guest Post Written by Eddy Weiss of C4L & Associates
Recreating the Joplin tornado for our FoxFury #EpicIowaShoot was not an easy task. Attention to detail was important to our consultants who first had this vision back in November of 2016. From the injuries to the buildings, from the rescue scenarios to the parking and response challenges, every detail was painstakingly built, set and designed on the edge of the small town of Ossian, Iowa.
One night after our film shoot, a tornadic storm swept through the area. For real.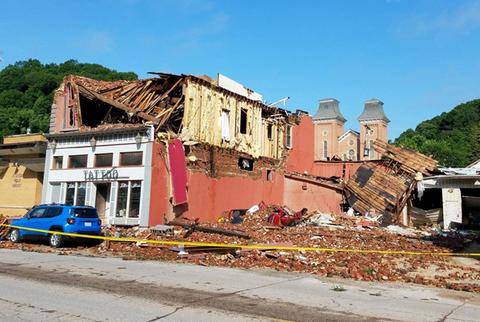 A real tornado struck the night after our exercise film shoot. Photo courtesy of C4L.
Glad you're not a responder in the Midwest? Don't fall into a false sense of security just because you don't live in Kansas. On April 27, 2011, over 950,000 people were left without power due to early morning storms in the region of Tuscaloosa, Alabama. While daytime power outages are not a great time to introduce FoxFury lights, that power outage lasted all day… at 5 pm Tuscaloosa experienced another storm that brought with it a 1.5 mile wide tornado with 190 MPH winds, killing 247 people and leaving some of the region without power - for weeks.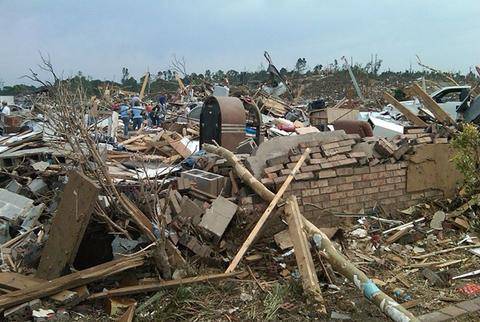 Tuscaloosa, Alabama tornado aftermath (Photo Courtesy of NWS)
Three weeks before our exercise, a tornado hit Verona, New York. Two weeks before our #EpiciowaShoot, tornadoes ravaged Minnesota, Wisconsin and North Carolina.
So why are we still talking tornadoes? Well, first, our #EpicIowaShoot was awesome and you need to see how we utilized the FoxFury lights during these film-shoot/exercises but you also need to know that we create lights for just this sort of threat… and that threat is everywhere.
Power outages are common throughout the United States and especially during large hurricanes that occur every few years, but nothing compares to the constant threat of NO POWER for responders like the tornadic storm threat which brings with it high wind and hail.
The map below shows the reported high wind, hail and tornadic storms that have caused just this issue so far this year (Map current as of August 12, 2017).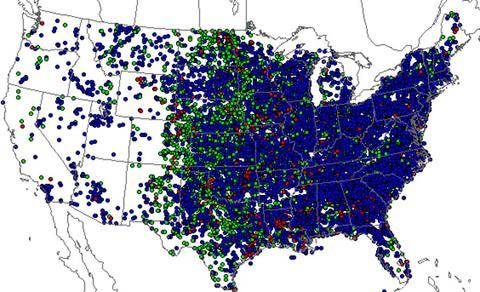 Map Courtesy of NOAA
Many may be surprised by this map as "tornado alley" is supposed to be confined to the central United States, but the reality of the facts shows that responders in 2/3 of the country deal with issues just like we portrayed in our Joplin Scenario Exercise!
Below is the same map with the wind and hail removed showing only the tornadoes from January 1 to August 12, 2017: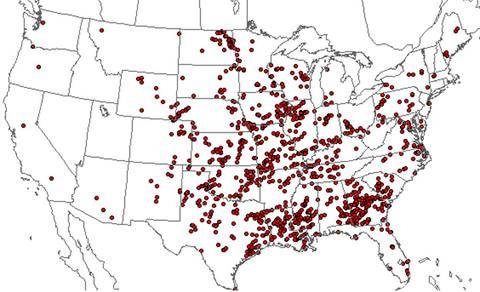 Map Courtesy of NOAA
As you can see, the chances of needing a high quality, high performance light that can perform in the harshest conditions without a power source is relatively high. We live in a world that demands that responders have the proper tools for the job, and that job is a large one.
As of the writing of this blog (August 12, 2017), there have been over 1,062 confirmed tornadoes in the U.S. resulting in almost 40 deaths. The timing of our #EpicIowaShoot was incredible as this year has been deemed the most active tornadic year since 2011 when America watched Joplin flattened just four weeks after Tuscaloosa experienced it's nightmare.
We're convinced here at FoxFury that we have been building lights for just these threats.