A little over a week ago, I was surrounded by firefighters all talking about the importance of fire prevention in the home. The conversation was halted by someone exclaiming "We're just preaching at the choir here!"
If you say that someone is preaching to the choir, you mean that they are presenting an argument or opinion to people who already agree with it. The point was well taken and the conversation quickly shifted to basketball, but perhaps it should not have shifted at all. Firefighters are notorious for not having fire extinguishers in their own homes and I have rarely met one that held real fire drills with their families.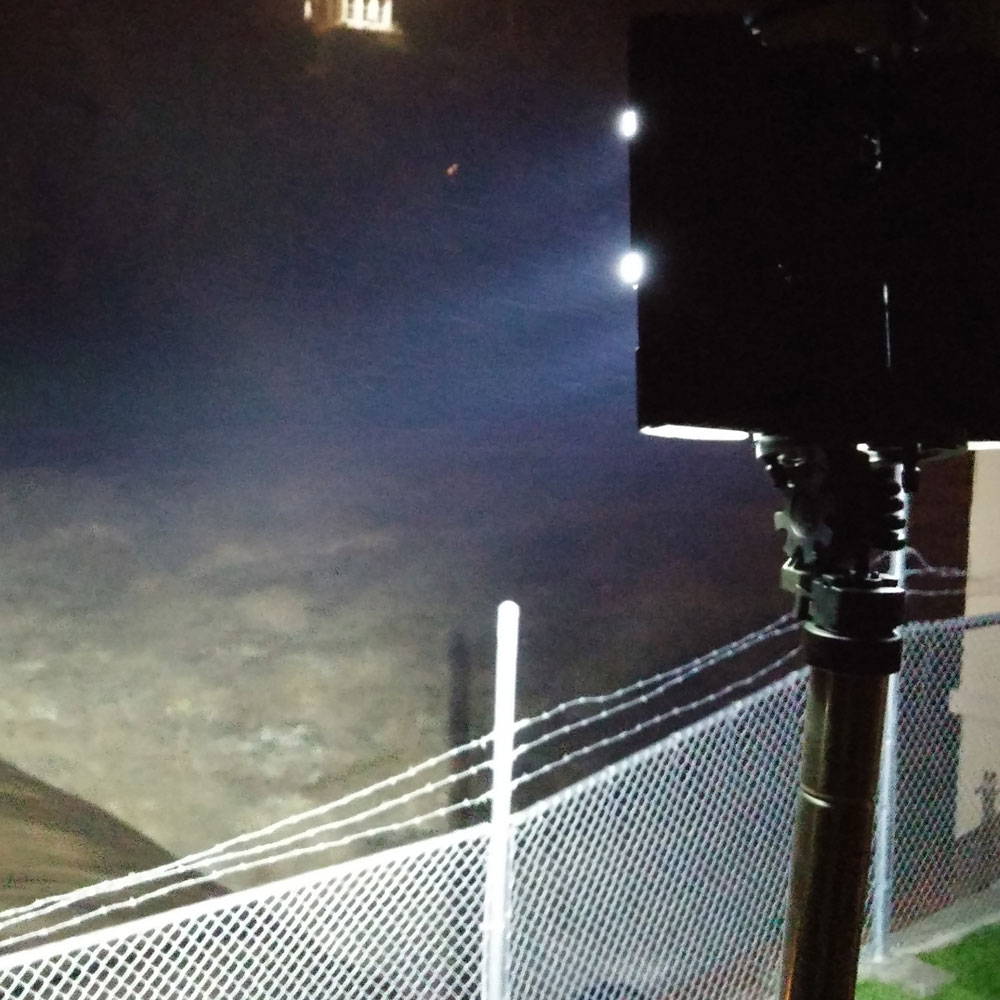 Above: Nomad 360 at the Elkader Flood in Iowa
BOMB CYCLONE

I thought a lot about that phrase "preaching to the choir" these past two weeks as I watched the national news coverage of the "bomb cyclone" and was personally impacted by the disasters that followed. Members of my own family were pulled from their homes by National Guard, rescued by firefighters, and even sought shelter from local emergency management. My immediate family was impacted by losses due to rising flood water. Even as I write this, water levels are rising and sandbagging continues in our area in Iowa. As I watched the events unfold throughout the Midwest, I watched emergency management and response agencies struggle throughout the nighttime hours as they evacuated, searched, sandbagged and rescued in the dark.
LACK OF LIGHTING
For many years, FoxFury Lighting Solutions has presented a message of preparedness to agencies around the world. As I have traveled on behalf of the company, I have been a steadfast part of this campaign. Yet, to this day, it has been a rare occasion when an agency realized that having lights before a disaster strikes should be the priority. I cannot count how many times in the last few years I have heard agencies share regret that they had not been prepared. There have been hundreds of instances when emergency management personnel have told me that they had wished they had purchased scene lights prior to a disastrous event.
This all from an industry that created the concept of emergency preparedness. Emergency management is most simply defined as the discipline of dealing with risk and risk avoidance. But time after time, agencies scramble in the immediate wake of a disaster or large dynamic event to find adequate lighting.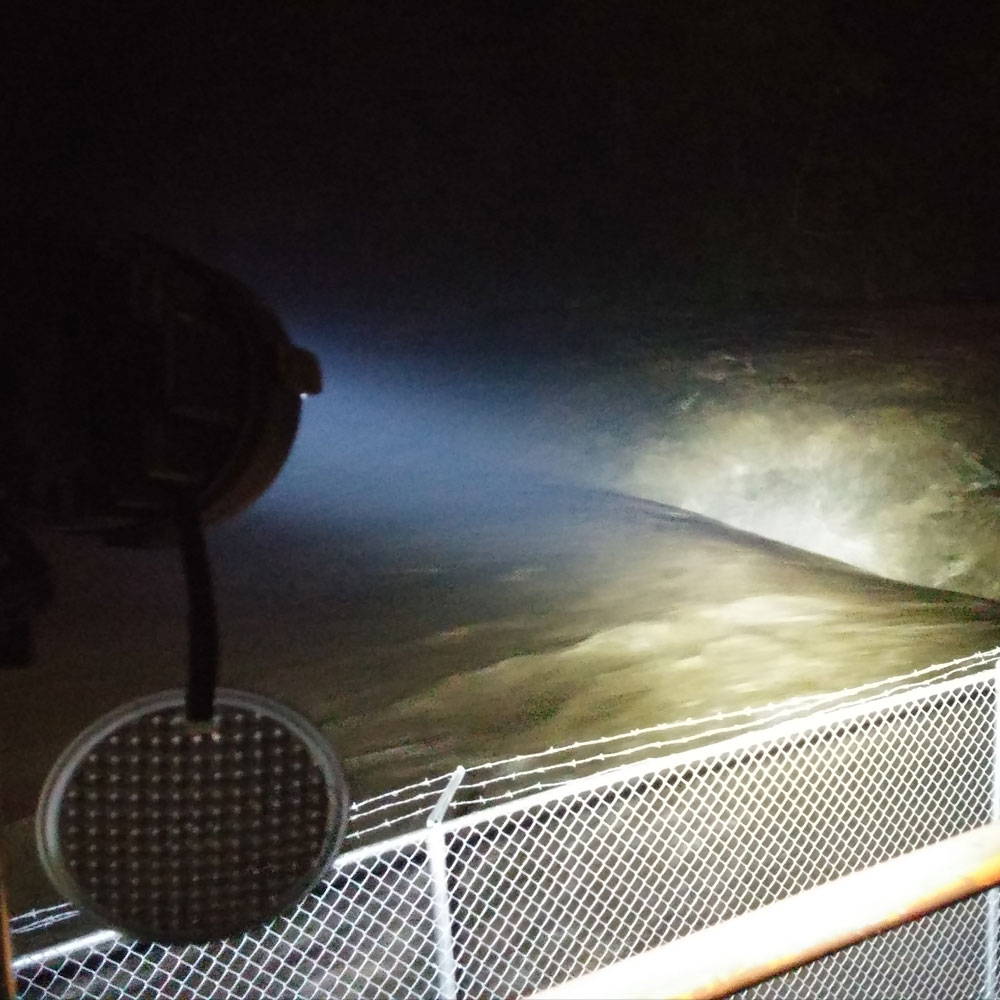 Above: Nomad 360 at the Elkader Flood in Iowa
THE HISTORY
While emergency management can actually be dated back to a Congressional Act in 1803, it was not until the 1950's that the next era began. The Cold War years presented as the principal disaster risk the potential for nuclear war and its subsequent radioactive fallout. Civil Defense programs proliferated across communities during this time and the messaging to the public became "Be Prepared!"
As the 1960's began, three major natural disaster events occurred. In 1959, in a sparsely populated area of Montana, the Hebgen Lake Earthquake brought attention to the fact that the nation's seismic risk extended far beyond the California borders. In 1960, Hurricane Donna struck the West coast of Florida, followed by Hurricane Carla in Texas in 1961. The Kennedy Administration decided to change the federal approach to disasters and emergency management. In 1961, President John F. Kennedy created the Office of Emergency Preparedness. Although the office has accomplished great work since its inception, the messaging of preparedness seems to have gotten lost on the choir itself.
Today, even in the wake of Hurricanes Katrina, Rita, Harvey, Maria, Irma, and the California wildfires, that message needs to be spread again. As I write this after the most recent rash of storms, more than 8 million people in 14 states from Minnesota to the Gulf of Mexico are under a flood warning. 74 cities, 65 counties, and four tribal areas have issued emergency declarations in Nebraska alone. 52 of Iowa's 99 counties are now under disaster declarations.
With all this said, the work, the rescues, the sandbagging, it was done around the clock, much of it in the dark with lights that were available on trucks and by generators while electrical service was unavailable. Perhaps I am preaching to the choir, but the choir may need to stop singing for a moment and listen up.
THE HISTORY
FoxFury has created scene lights for just these situations. And make no mistake, the disasters will continue. Tornado season is upon us, snow-melt is only just beginning to create flooding nightmares, hurricane season is just around the corner, and of course, there are those disasters we cannot forecast.
Perhaps it is time to heed our own message of preparedness and glance back at the last two weeks, at the last two years, and then at the last two decades and ask ourselves, are we really prepared?
In this industry, we know that you cannot purchase a smoke alarm after you smell smoke in your home. We know that a home in east Florida should have shutters installed before a hurricane. We know that schools should perform drills before tornado season. We sing it. Loudly.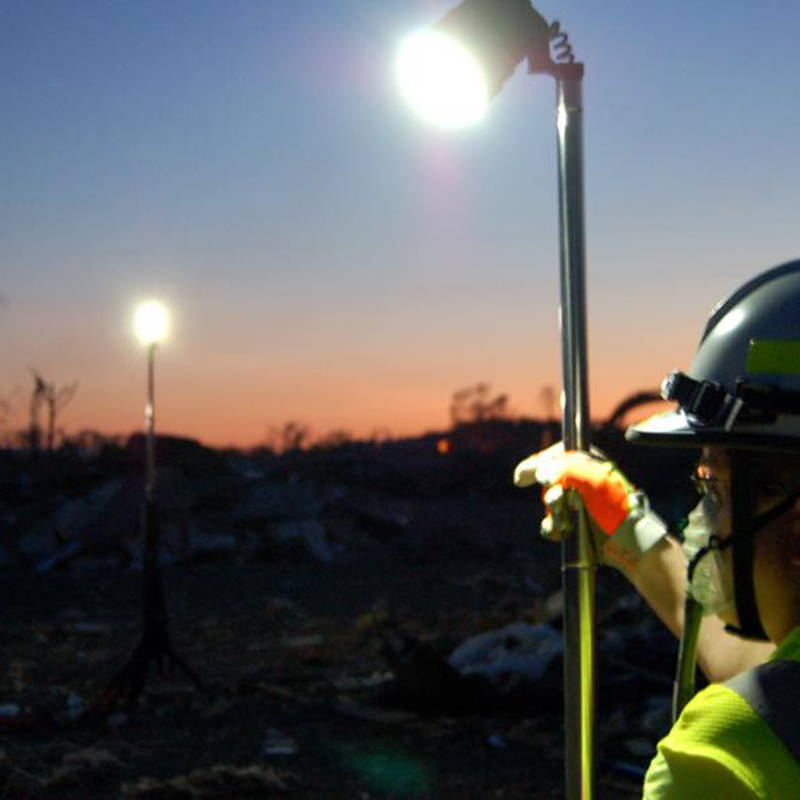 Let's listen to our own song. Will we have the lights we need to adequately protect and rescue our community the next time? Will they be available to us, standing at the ready to deploy whether there is electrical service or not? Will we have the lights we need to carry out missions in extreme weather such as wind, rain, floods, snow and more? Do we have the right solution in our hands already or will we be caught once again looking back and wishing we had made a wiser choice and a wiser investment?
When the lights flickered last week and the water rose over 8 feet in less than an hour in my own community, I simply went to my truck and grabbed my FoxFury Nomad Primes and 360s. Now, I am preaching to the choir with a solution that will help keep people safe and mitigate damage from disasters.
---
Mar 22, 2018

Category:

Blog
Comments: 0