During the last week of October, we proudly participated in Menifee's annual Fall Festival. It's a family fun event with costume contests, live music, games, and of course, candy. The event is located in a large parking lot outside of Mt. San Jacinto College. A large parking lot with poor lighting and no access to electricity...our specialty. All was fine when the event started at 4pm. But it was harder to see as the darkness set in, which was a safety concern especially with kiddos running around.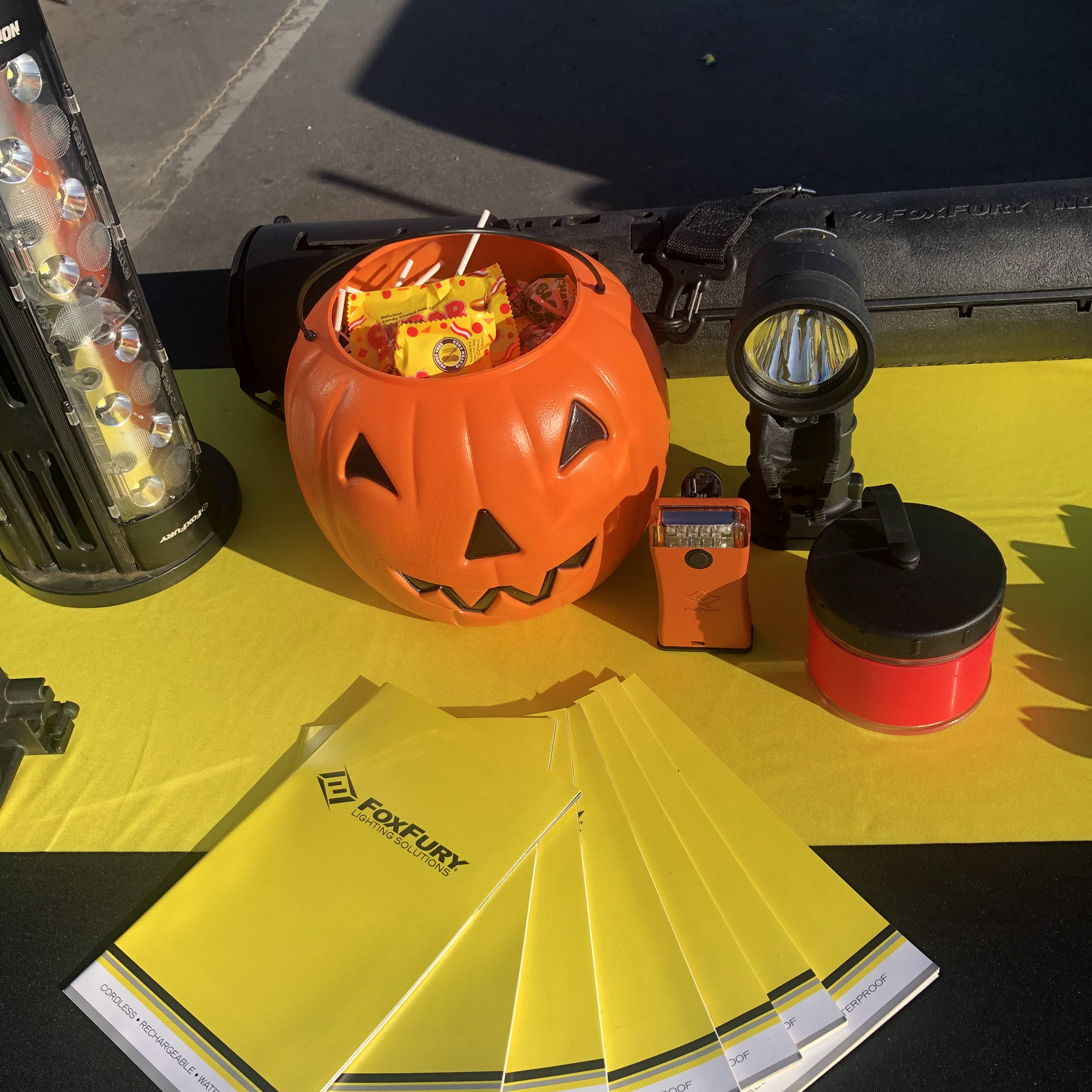 FoxFury Nomad® Scene Lights lit up the pathways and key areas as the event stretched into the evening. These key areas included craft and specialty vendor locations, food and catering truck stations, port-a-potty areas and the trunk-or-treat zone, where our table was located.
Aside from our table showing off product (and the much more important candy), we used some spare Nomad light caps to create a ball toss game for the kids (see photo below). Prizes were awarded to the best costumes and the best trunk-or-treat booths.
Without FoxFury Nomad® Lights, it would be hard to enjoy any of the amazing activities and entertainment that the City of Menifee worked so hard to organize. We also needed lights to see all the great costumes and to chase down the ball toss ball when it inevitably bounced out of control.
Here are some of the reasons FoxFury Nomads® worked so well at this event...
---
To light up the entire event, there were a total of 13 lights used (3 Nomad® Transformers, 6 Nomad® 360s and 4 Nomad® Primes). Set up took about 30 minutes with two people (with most of that time used trying to determine where to place the units).
Nomads® have a run time up to 24 hours, but because the event only ran from 4pm to 8pm, lights were only needed for a few hours after the sun went down. We ran the lights from 6-8pm and still had plenty of light for tear-down. Event coordinators and vendors were using them until the last minute.
Because Nomad® lights are battery operated and rechargeable, they don't produce the loud motor sound often heard by generators. That made this event much more pleasant. Everyone could hear each other speak and enjoy the performances. The neighbors probably appreciated it too.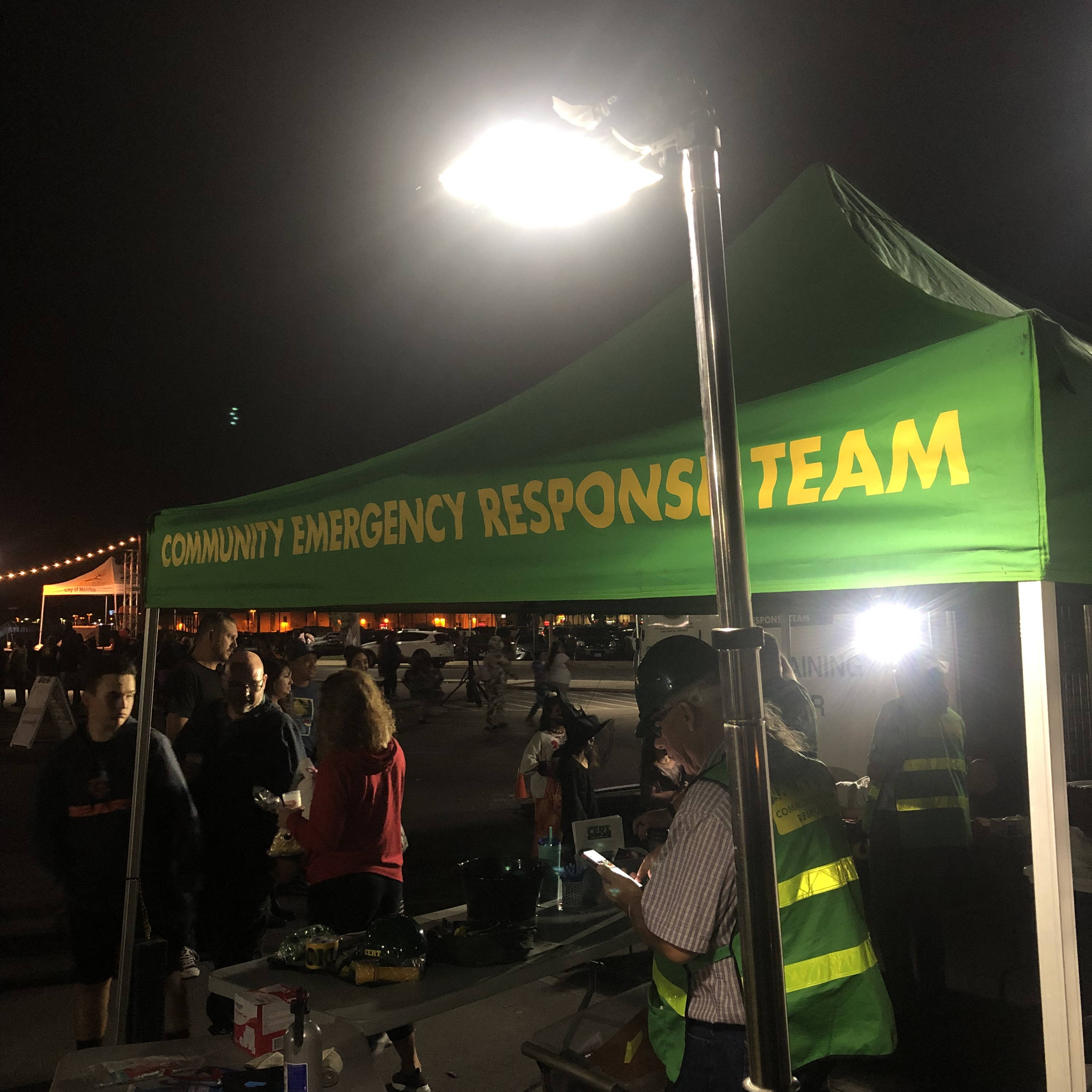 The FoxFury table was placed next to the Community Emergency Response Team (CERT) tent.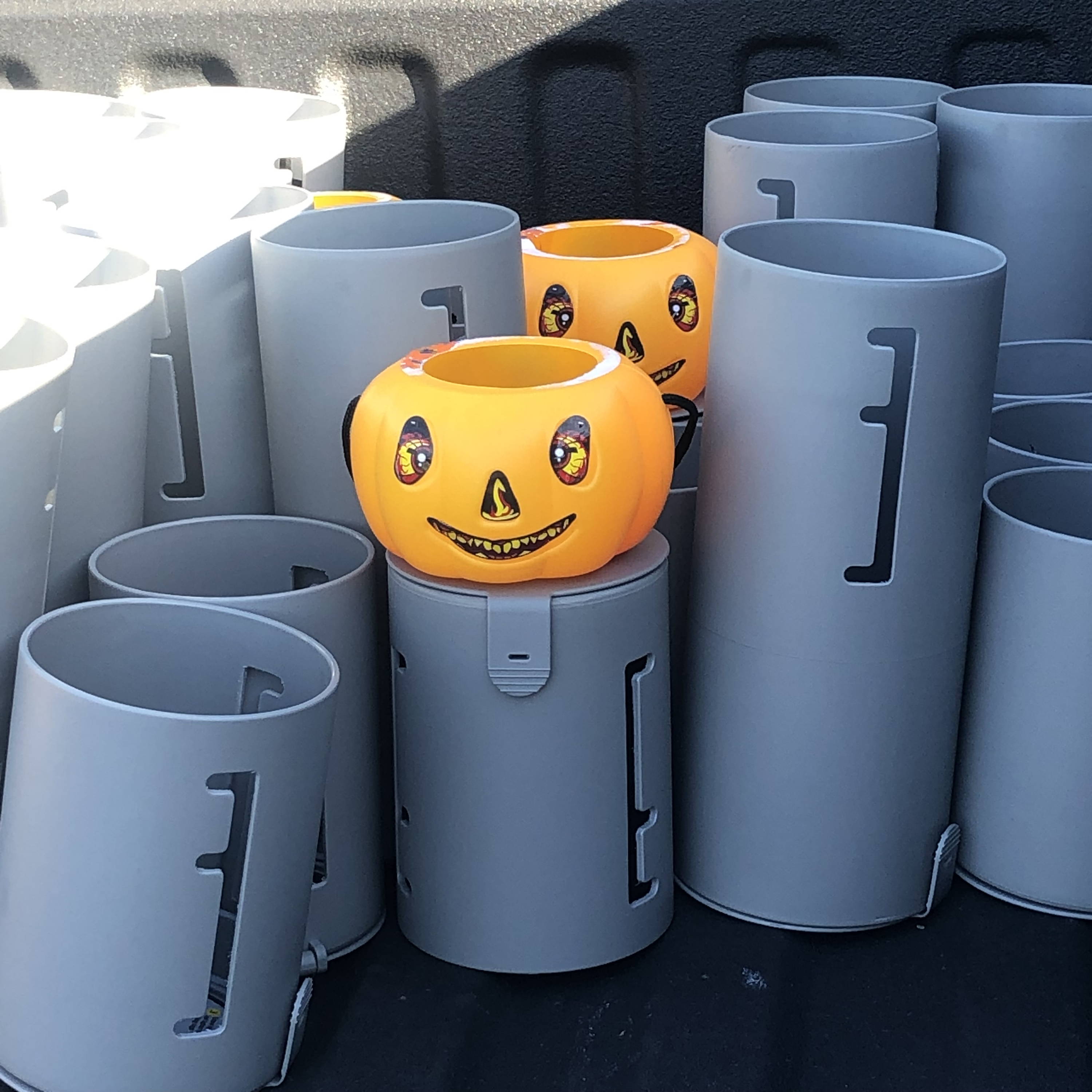 Trunk-or-treat games continued on after the sun went down.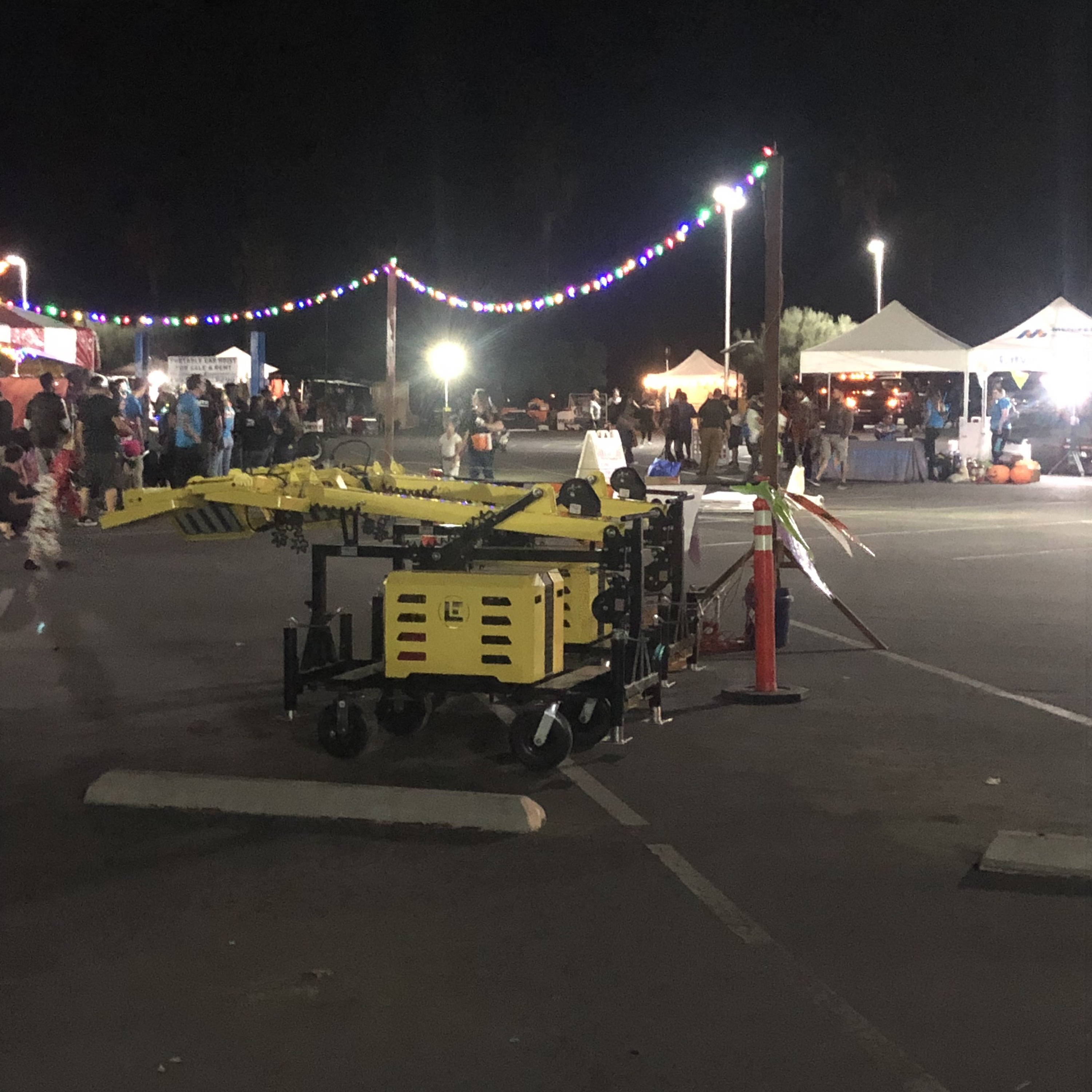 The generator lights were never deployed because the FoxFury scene lights functioned well.
Overall, the event was successful and the crowd feedback was very positive. We love getting out into the community and helping in any way possible. Our mission is to help keep people safe, including first responders and trick-or-treaters. Outdoor lighting at large events like this is important for safety reasons, but it's often overlooked until the last minute. It's something to consider when an event starts during daylight hours and ends after sunset. Read more about how these lights are used at large night events where power sources are limited. View the Nomad Collection.
Nov 06, 2019

Category:

Blog
Comments: 0