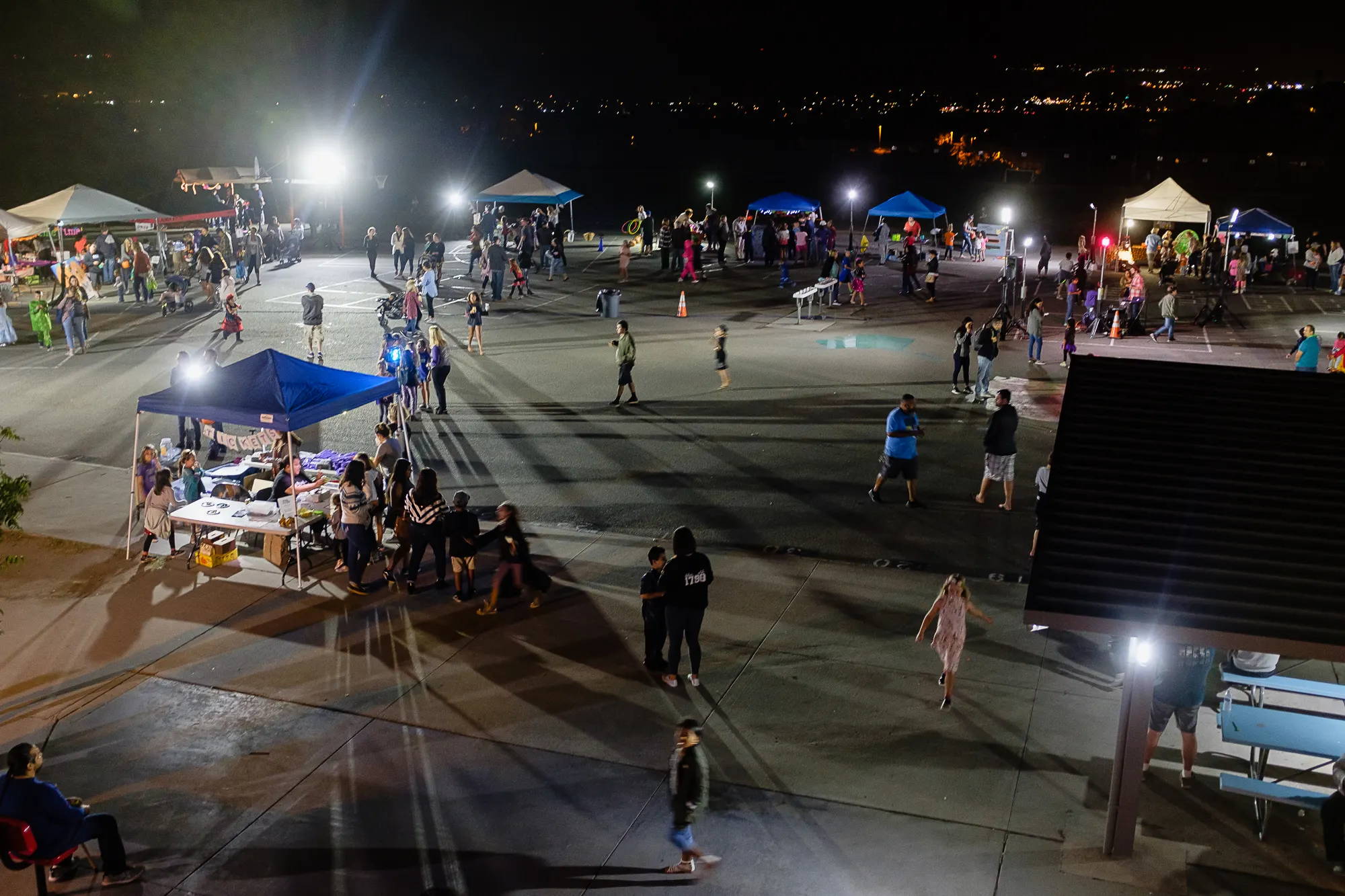 Local School finds FoxFury Nomad® Area and Scene lighting useful for hosting hundreds at their fundrasing event.
Three years ago, we were approached by a local school to help out at their evening fundraising event. Aside from setting up lighting, we weren't sure what to expect. This would be a big event hosting hundreds of people. But FoxFury was ready and willing to take on the challenge.
Their problem - how to host hundereds of parents, guardians, siblings and students at an outdoor fundraising festival after the sun goes down? The space was ample but the campus lighting was minimal. Safety was an issue.
Our solution -the FoxFury Nomad® Collection. The Nomad®lights are self-contained portable scene lights. They are compact, easy to transport, and need no cords or generators. This makes them easy to pick up and move and permissible to use indoors or outdoors.
Powered by an internal rechargeable Li-ion battery system, the lights provide between 3-24 hours of run time. The light head extends tall enough to clear people's heads, which minimizes shadows and accidental blinding. The light head can swivel, adjust up and down and change from a unidirectional to multi-directional orientation.
The first year we participated, we learned that 30 lights covered approximately xxx square footage. This included all of the blacktop, picnic tables and the large grass field where the bounce houses were located.
The second year, we used about 35 lights because of new booths. At 24.4 lbs (11.1 kg), they are lightweight enough to be transported by most individuals and compact enough to store multiple models in small spaces including closets and trunks of vehicles.
This past year, we still used about 30 lights but this time, we also included the smaller Scout Clip Lights into the mix. These helped within the booths and were easy to clip to the popup canopies. Although the light was helpful, we learned that for some, it was not strong enough to completely light up the games under the booth. We also had a thunder storm to contend with. This meant a record breaking tear down. Good thing these durable lights work in any weather are waterproof and impact resistant.
Over these past years, the school's fundraiser festival has been proven successful. The Nomads® lights are used at command posts, accident scenes, temporary shelters, checkpoints and job sites around the globe.
Natural disaster shelters
Public saftey forums and meeting places like voting polls.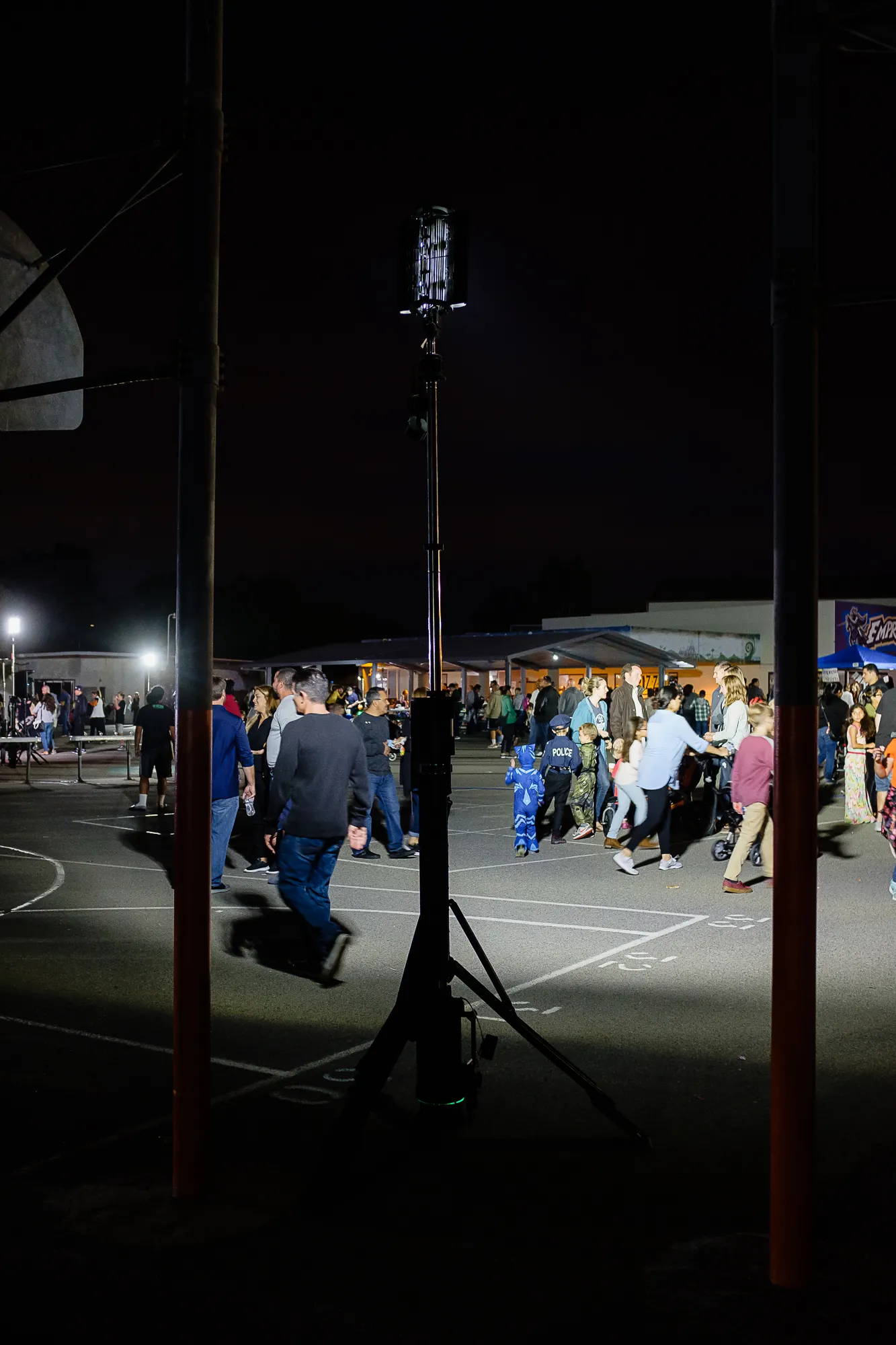 The FoxFury Nomad® Transformer lights up large areas of the school playground.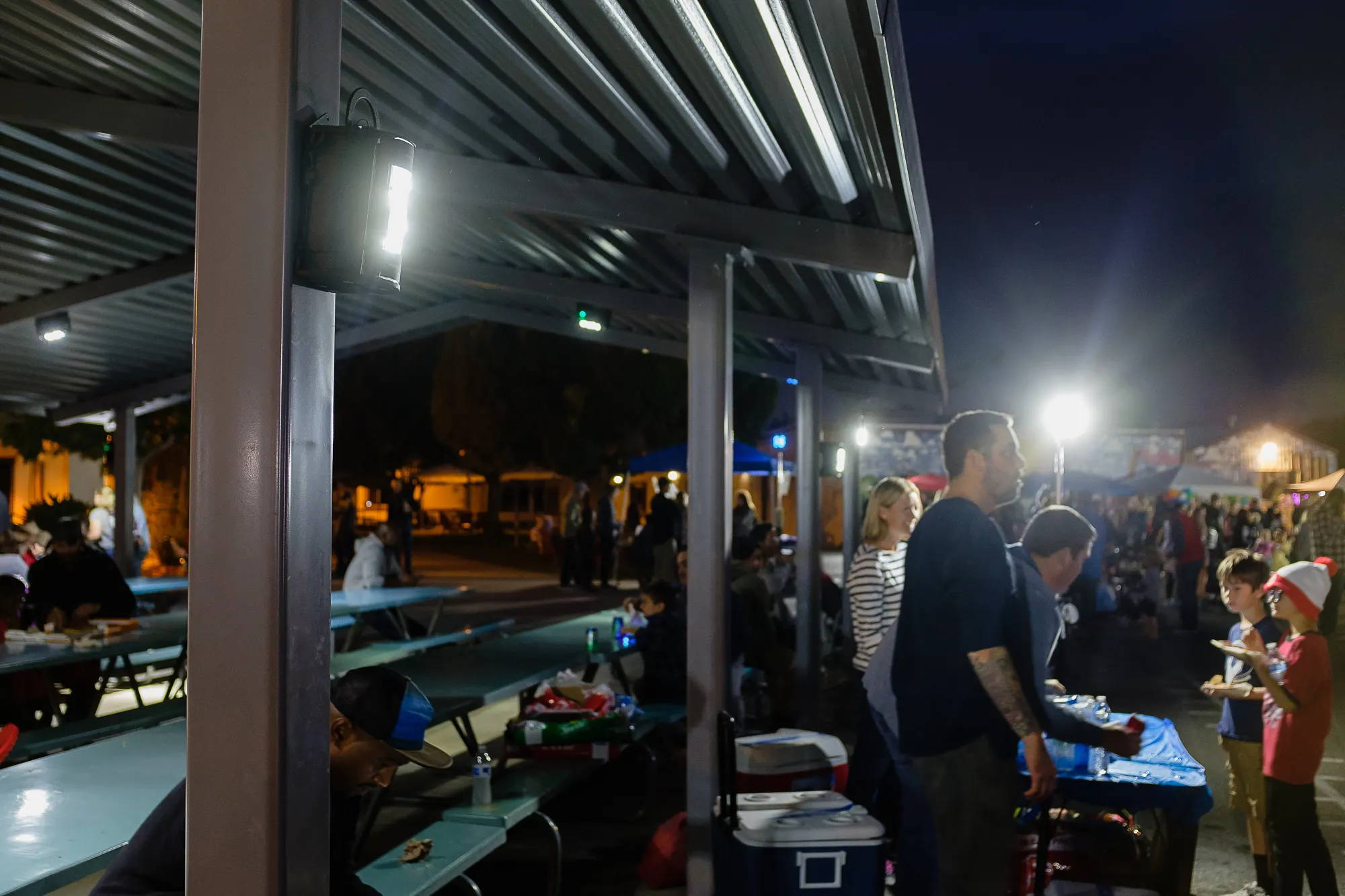 The Magnet Mount attached to the Nomad® NOW light was hung on a metal canopy for extra lighting.
---
Oct 15, 2018

Category:

Blog
Comments: 0